Dangerous and Severe Weather on the Way to the Northeast
4 months ago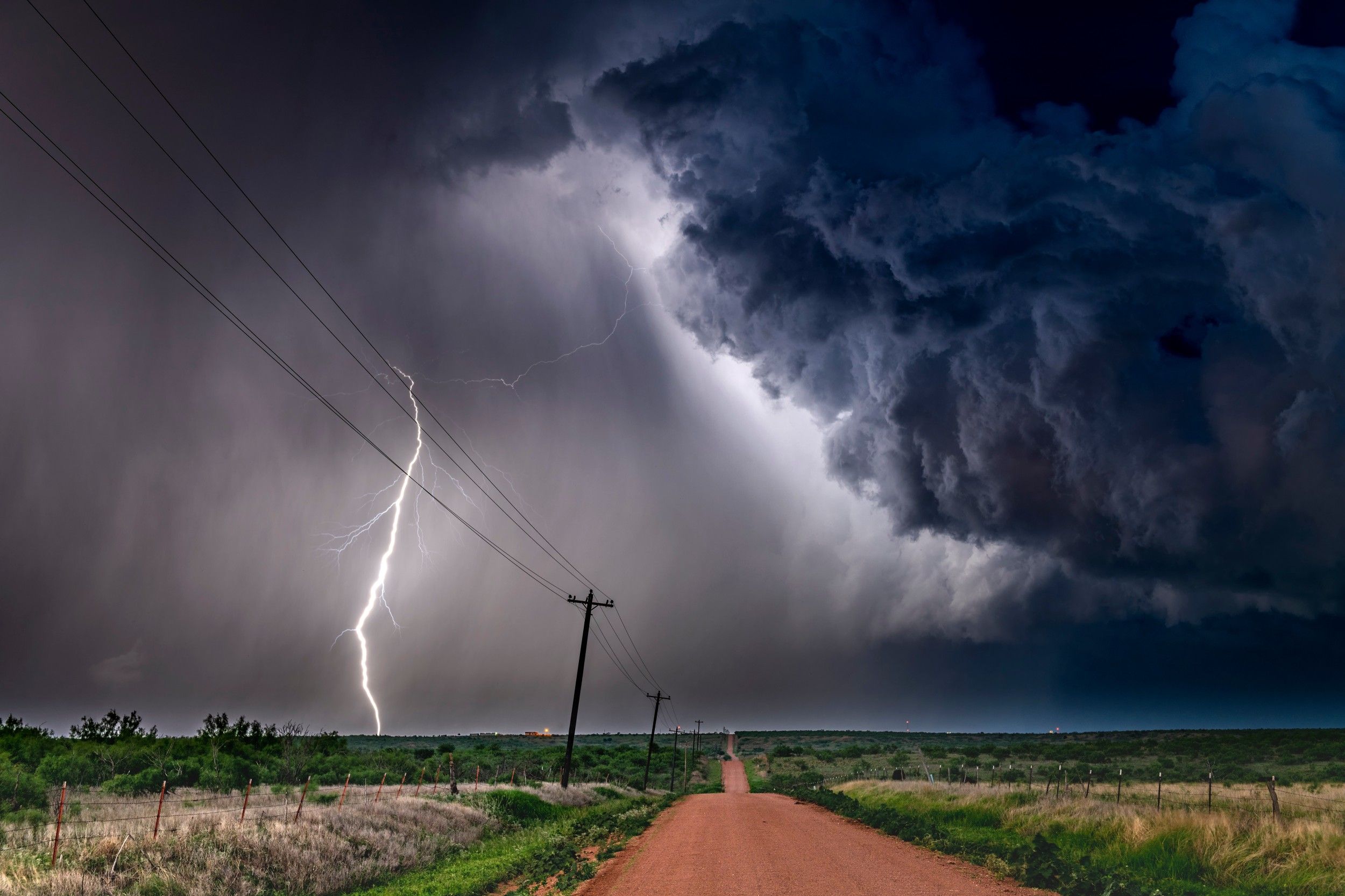 Starting Friday and leading into the weekend, two storm systems will be hitting the Northeast hard. Residents of the area should be alert of potentially dangerous situations caused by the thunderstorms this weekend, however Monday is expected to bring the highest risk of severity that the region has seen in weeks.
Storms on Friday
With warmer, summer temperatures spreading across the Northeast, the humidity will only be adding fuel to the storms' fire. Residents of central Appalachians, northern New York and New England should be prepared to get hit with the storms on Friday. This storm system is also likely to hit much of the Interstate 95 corridor.
Friday evening is set to bring even more severe weather, including heavy downpours, hail, and strong wind gusts that may damage trees, power lines, and property.
Although the risk of severity is lower from north-central Pennsylvania to southern Vermont, residents should still be aware and stay updated with the latest weather.
While many risks associated with these storm systems are evident, the risk of flash flooding is unlikely as this area has been rain-free over the past several days. However, rural areas of eastern New York State, Vermont, and New Hampshire should be prepared for small-stream flooding. Major cities could be at risk for street flooding.
Looking Forward to the Weekend
Although Friday is likely to be a dreary day, the Northeast has a dry and pleasant weekend to look forward to. It is likely to feel more like early September weather with lower temperatures and humidity levels.
Temperatures will drop as low as the upper 60's through the major cities along I-95 and into the 50's over the Appalachians. Boston and New York can expect temperatures in the upper 70's, while Washington D.C. will see upper 80's. By Sunday, temperatures will raise just slightly over Saturday's.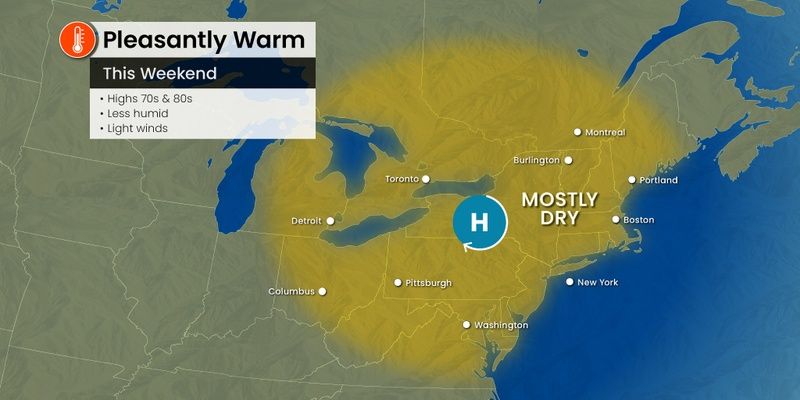 Storm Potential on Sunday
Although Saturday will shape up to be a nice day, a storm system that is likely to heavily affect the Northeast on Monday will start on Sunday, potentially bringing an outbreak of severe weather to the Midwest, including areas of Chicago and Detroit.
Residents who live in the area or travellers flying in, out, or through the surrounding airports may experience travel disruptions.
Highest Risk on Monday
Enjoy the weekend while you can as a new threat of severe weather will be back for the Northeast on Monday.
With this system brings the greatest risk of flash flooding, however residents of western and central New York, central Pennsylvania, western Maryland, eastern West Virginia, and northwestern Virginia should also be prepared for torrential downpours, large hail, heavy winds, and tornadoes.
Cities expected to get hit with the severe weather include: State College, Pennsylvania, Elmire, New York, and Martinsburg, West Virginia.
Although these areas are under gun, the risk of severe weather will also expand to the eastern Great Lakes, the Mid-Atlantic, and southern New England.
---