Florida's Tax-Free Hurricane Supply Week: A Guide to Maximizing Savings
6 months ago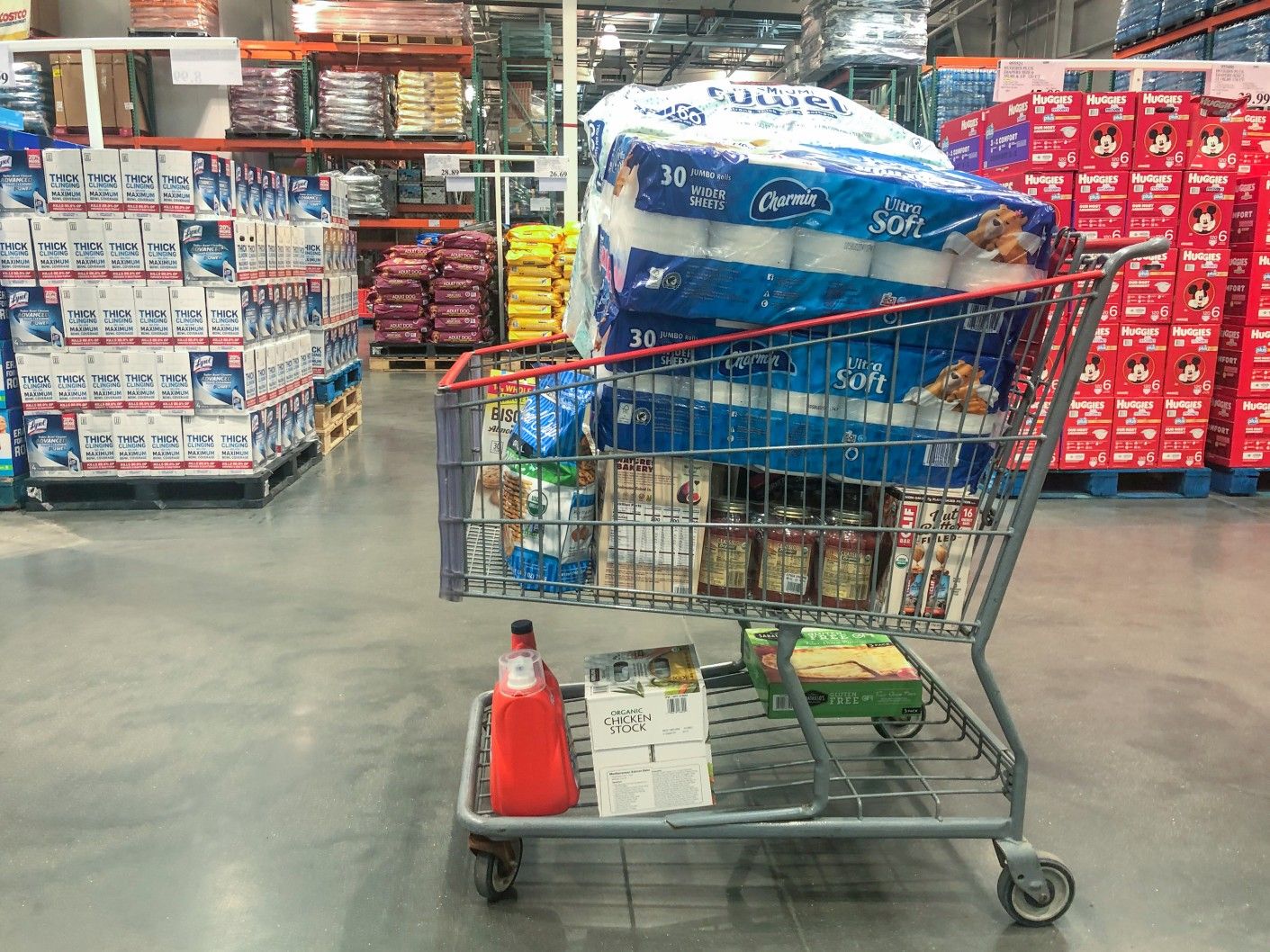 Florida, known for its beautiful beaches and vibrant lifestyle, is also prone to hurricanes. As a precautionary measure, the state offers a Tax-Free Hurricane Supply Week, providing residents an opportunity to stock up on essential supplies without paying sales tax.
This annual event is an excellent opportunity to prepare for potential hurricanes while saving money.
When is Florida's Tax-Free Hurricane Supply Week?
The specific dates for Florida's Tax-Free Hurricane Supply Week vary each year, so it's important to stay informed. In 2023, the event takes place during two different time periods: May 27th, 2023 - June 9th, 2023, and August 26th, 2023 - September 8th, 2023. The state government typically announces the dates well in advance, ensuring that individuals have enough time to plan their shopping trips.
To keep track of the Tax-Free Hurricane Supply Week, you can visit the Florida Department of Revenue's website or follow local news sources that often report on the announcement. You can also subscribe to email newsletters or social media accounts related to emergency preparedness in Florida.
What Items are Tax-Free During This Week?
During the Tax-Free Hurricane Supply Week, certain essential items become exempt from sales tax. These products are specifically chosen to aid residents in hurricane preparedness.
While the list may vary slightly from year to year, the following items are included this year:
$10 or less
• Dog or cat food if sold individually or the equivalent if sold in a box or case
$15 or less
• Manual can openers • Collapsible or travel-sized food or water bowls for pets • Cat litter pans • Pet waste disposal bags • Hamster or rabbit substrate
$20 or less
• Reusable ice • Leashes, collars, and muzzles for pets • Pet pads
$30 or less
• Laundry detergent and supplies: powder, liquid, or pod detergent; fabric softener; dryer sheets; stain removers; bleach • Toilet paper, paper towels, paper napkins and tissues, facial tissues • Hand soap, bar soap, and body wash, sunscreen and sunblock • Dish soap and detergents, including powder, liquid, or pod detergents or rinse agents that can be used in dishwashers • Cleaning or disinfecting wipes and sprays, hand sanitizer • Trash bags
$40 or less
• Portable self-powered light sources • Pet beds
$50 or less
• Portable self-powered radios, two-way radios, or weather-band radios • Gas or diesel fuel tanks • Batteries, including rechargeable batteries, listed sizes only: ? AA-cell, AAA-cell, C-cell, D-cell, 6-volt, 9-volt
$60 or less
• Nonelectric food storage coolers • Portable power banks
$70 or less
• Smoke detectors or smoke alarms • Fire extinguishers • Carbon monoxide detectors • Tarpaulins or other flexible waterproof sheeting • Ground anchor systems • Portable pet kennels or pet carriers • Dog or cat food weighing 50 or fewer pounds • Over-the-counter pet medications
$100 or less
• Portable generators used to provide light or communications or to preserve food in a power outage
$3,000 or less
• Portable generators used to provide light or communications or to preserve food in a power outage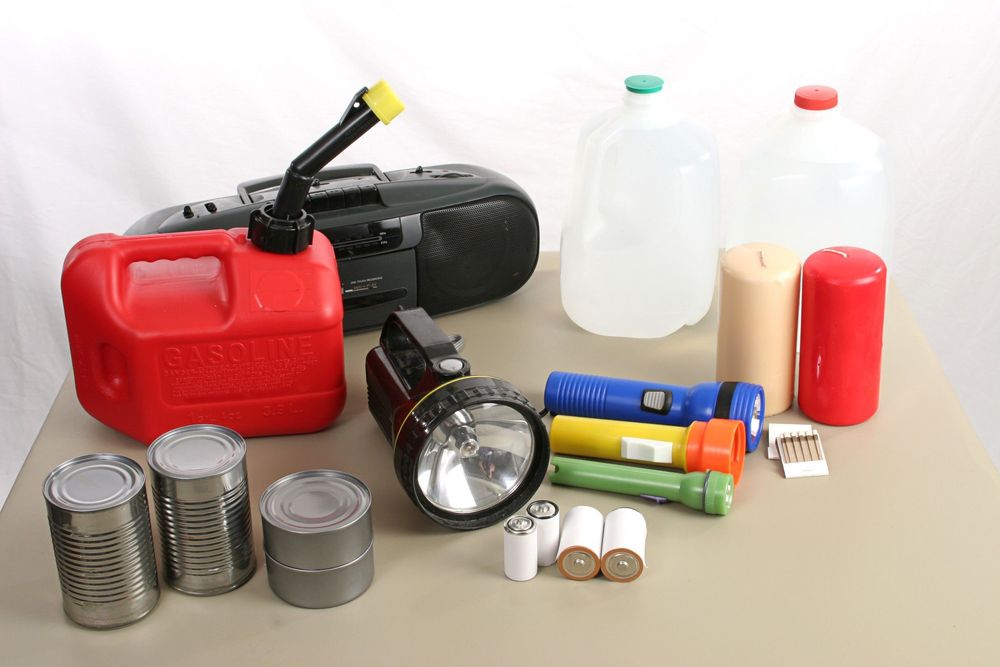 How to Make the Most of the Tax-Free Hurricane Supply Week:
Create a checklist: Make a list of the supplies you need before the hurricane season begins. Include items such as batteries, flashlights, tarps, and other essentials. This will help you stay organized during your shopping trip.
Research prices: Prior to the tax-free week, research prices for the items you need at different retailers. Compare prices and quality to ensure you're getting the best deal. This step will help you avoid overpaying during the shopping rush.
Shop early: Don't wait until the last day of the tax-free week to make your purchases. Items might run out of stock, or the stores could become crowded. Shopping early allows you to have a wider selection and a more relaxed experience.
Be prepared: Familiarize yourself with the terms and conditions of the tax exemption. Some items might have price restrictions, so be aware of any limitations. Additionally, check if there are any quantity limitations to ensure you can buy what you need within the tax-free parameters.
Stay informed: Keep an eye on the local news, official announcements, and social media updates to stay up-to-date with the Tax-Free Hurricane Supply Week dates and any changes or additions to the list of eligible items. This way, you won't miss out on any valuable savings opportunities.
Prepare for Hurricane Season
Florida's Tax-Free Hurricane Supply Week provides residents with an excellent opportunity to save money while preparing for potential hurricanes.
By staying informed about the event's dates and eligible items, creating a shopping list, researching prices, and shopping early, you can maximize your savings and ensure you have the necessary supplies in case of an emergency. Take advantage of this annual event and make hurricane preparedness more affordable and accessible for all Floridians.
---