Southern California Helicopter Collision Leaves Three Dead
4 months ago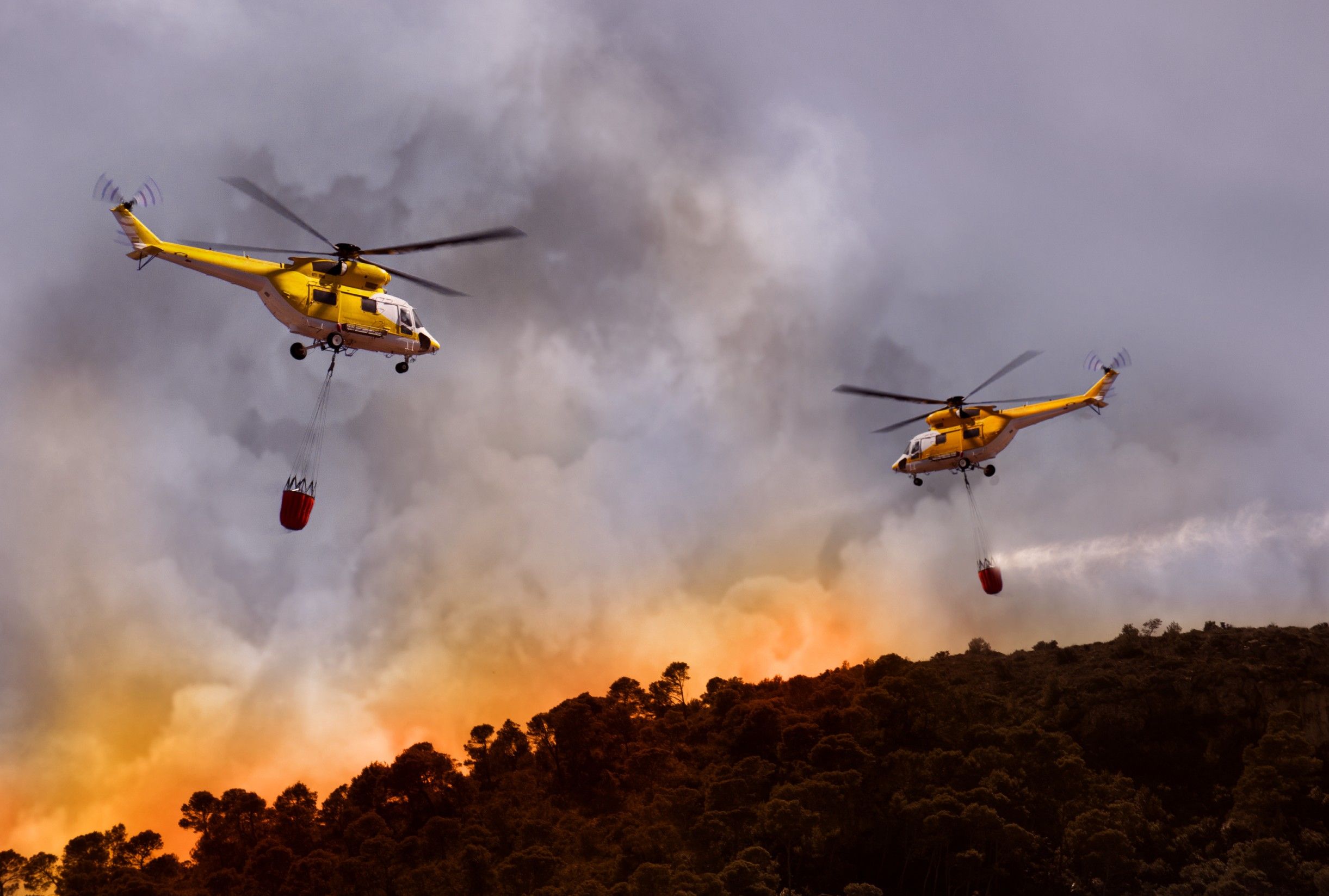 Wildfires in California created even more tragedies this past Sunday when two helicopters collided midair while fighting a fire. The crash left three people dead and is currently being investigated by the National Transportation Safety Board (NTSB).
These are the first fatalities of the 2023 wildfire season.
The Broadway Fire
Approximately three acres were burned by a brush fire that started Sunday evening. The Broadway Fire was reported at 6:03pm at Broadway and Esperanza avenues in Cabazon. Firefighters responded quickly, and CalFire reported a moderate rate of spread with light flashy fuels.
CalFire tweeted shortly after at 7:13pm that the forward rate of spread had been stopped.
What Happened?
This incident is still under investigation, so any answers to why this tragedy occurred is still in development. What we do know is a total of six aircraft were in the air responding to the Broadway Fire, and two of those collided.
The first helicopter carrying retardant or water landed safely nearby after the collision. No one on this helicopter was injured. The other helicopter, which was used for observation, crashed into a hillside after the impact.
Who Was in the Helicopter?
Fulcher revealed that a CalFire division chief, a CalFire captain, and a contract pilot were among the three that were killed in the helicopter collision. Their names have not yet been released. He also reported that the other helicopter involved was able to land safely, and no one on the ground during the incident had been injured.
The helicopter's crash also sparked a small brush that burned approximately four acres before it was put out.
CalFire Southern Region Chief, David Fulcher said in a statement, "This was a tragic loss for the community, the fire service community, and CalFire and Riverside County Fire Department...We have lost three great individuals. Three fathers, three husbands, three friends, three sons."
A mournful procession was held overnight for the victims of the collision.
---