Idalia Experiencing the Rapid Intensification Phenomenon and Expected to Be Devastating
3 months ago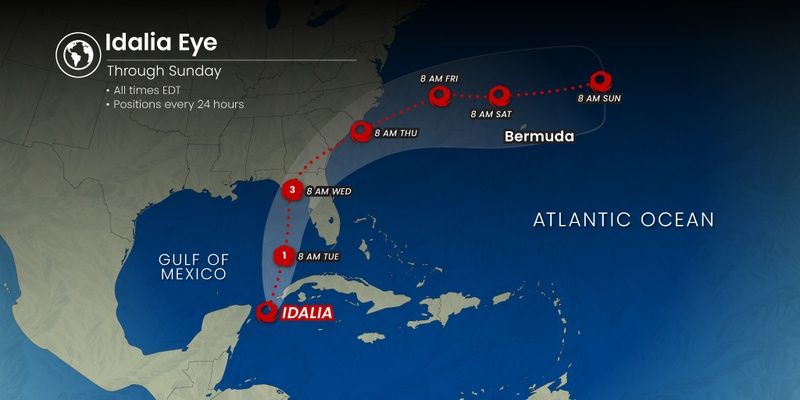 Forecasters have seen over the past few days how quickly Tropical Storm Idalia has developed and continued to strengthen. Likely to become a major Category 3 hurricane before making landfall, forecasters are warning that Idalia could join the list of devastating storms along with 2022's Hurricane Ian.
What is Rapid Intensification?
Although it may sound more like a science experiment, rapid intensification is the process in which a storm strengthens at an accelerated rate - intensifying by at least 35 mph in a short 24-hour period.
Certain factors are needed for this phenomenon to take place, all of which are present in the Gulf Coast right now. Colorado State University hurricane researcher, Phil Klotzbach, states, "Typically, this environment consists of very warm water, low vertical wind shear and high levels of midlevel moisture."
The rapidly intensifying force of Idalia have forecasters warning Florida residents on the coast, especially in the strike zone, that this could lead to devastation. Sudden spikes such as this one have been responsible for some of history's most powerful and damaging hurricanes. Just one example is 2005's Hurricane Katrina which completely destroyed part of Louisiana, leaving over 1,300 people dead.
---