New Tropical System in the Atlantic Has a 100% Chance of Development in Coming Days
3 months ago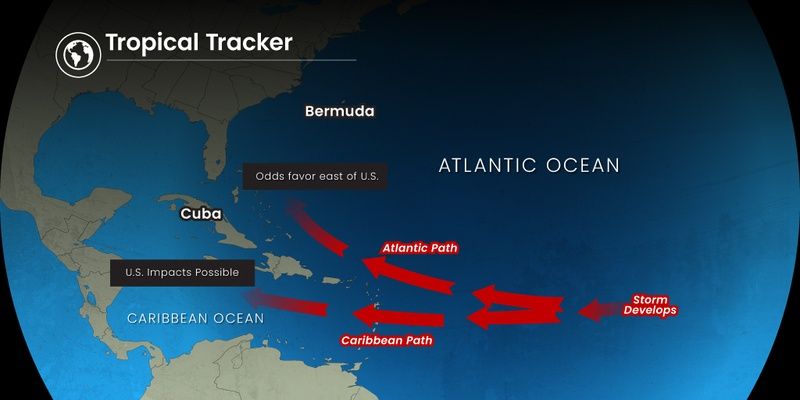 Not even a week after Hurricane Idalia made landfall in Florida and Hurricane Franklin hit the island of Hispaniola, a new tropical weather event is brewing in the Atlantic. As of Monday, there is a 100% chance of tropical development in the next few days, but who is the storm expected to impact?
The Anticipated Tropical Storm Lee
When the tropical system develops, the next name on the Atlantic hurricane season's list is Lee. Parts of the northeastern Caribbean is on alert, and as this system travels through the warm waters of the Atlantic ocean, it is expected to intensify and possibly become the basin's next hurricane.
On Monday, a group of thunderstorms were traveling west, located hundreds of miles southwest of the Cabo Verde Islands. By midweek, the storms are forecasted to move into a zone ideal for tropical development. This zone has low wind shear, plenty of moisture, and ocean temperatures around 80 degrees (F).
Forecasters predict the storm will pass by just north of Puerto Rico and the northern Leeward Islands - U.S. and British Virgin Islands, Anguilla, Antigua and Barbuda. As the storm passes these areas, rain and wind is likely to impact the land. Through the weekend, 1-2 inches of rain and wind gusts between 40-60 mph are expected.
---