Powerful Thunderstorms in Central US: Stay Safe with Safety Preparations
4 months ago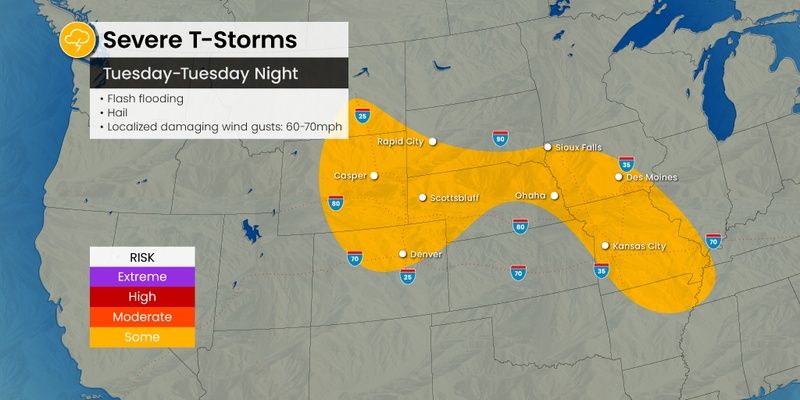 Strong thunderstorms will likely explode in the next few days, and the central United States is preparing for their effects. These storms might produce strong gusts, enormous hail, and flash flooding. A dome of high pressure firmly in place over the Four Corners and southern Plains regions and controlling the storms' paths across the country's middle is impacting the weather pattern.
Scorching Temperatures and the "Heat Dome"
Extreme temperatures and high humidity in the southern Plains have occurred due to the prolonged heat dome. Due to the extreme heat and high humidity, thunderstorms formed farther north, from the Front Range through the Plains and into the Midwest.
Continuous Threat and Increased Flood Risk
A risky cluster of thunderstorms began forming in Nebraska early Saturday; Grand Island and Lincoln reported destructive wind gusts. These storms continued to produce destructive winds across north-central Missouri and western Kentucky throughout the day as they headed southeastward.
This week's potential for severe thunderstorms comes with an increased chance of flooding and other storm-related dangers. Due to an increase in monsoon activity in the Southwest, there is a greater risk of flooding due to an influx of moisture.
Many of the same regions that experienced the threat of severe weather over the weekend will remain in the risk zone as this week goes on.
This week, the potential of strong thunderstorms raises the possibility of flooding and other dangerous circumstances. The increased moisture caused by increased monsoon activity across the Southwest is blamed for the enhanced flood risk.
Thunderstorms are anticipated to form on Monday throughout Montana, Wyoming, Colorado, North Dakota, South Dakota, and Nebraska. There is a slight chance of some individuals in these areas experiencing severe storms on Monday afternoon and night. On Monday, further thunderstorms may develop farther east, affecting regions from Louisiana down to eastern Nebraska and southern Iowa.
In the days to follow, monsoon thunderstorms were already blooming throughout the Four Corners, and the Central Rockies will ride along the edges of the heat dome.
It is essential to be ready for the likelihood of several storm rounds and take the required precautions to keep safe because thunderstorm activity may last several days.
By mid-to-late week, the heat is anticipated to move south due to the persistent thunderstorm activity along the northern edge of the heat dome. As a result, the thunderstorm activity corridor may move further south, increasing the likelihood of rain in Kansas, Oklahoma, and Texas.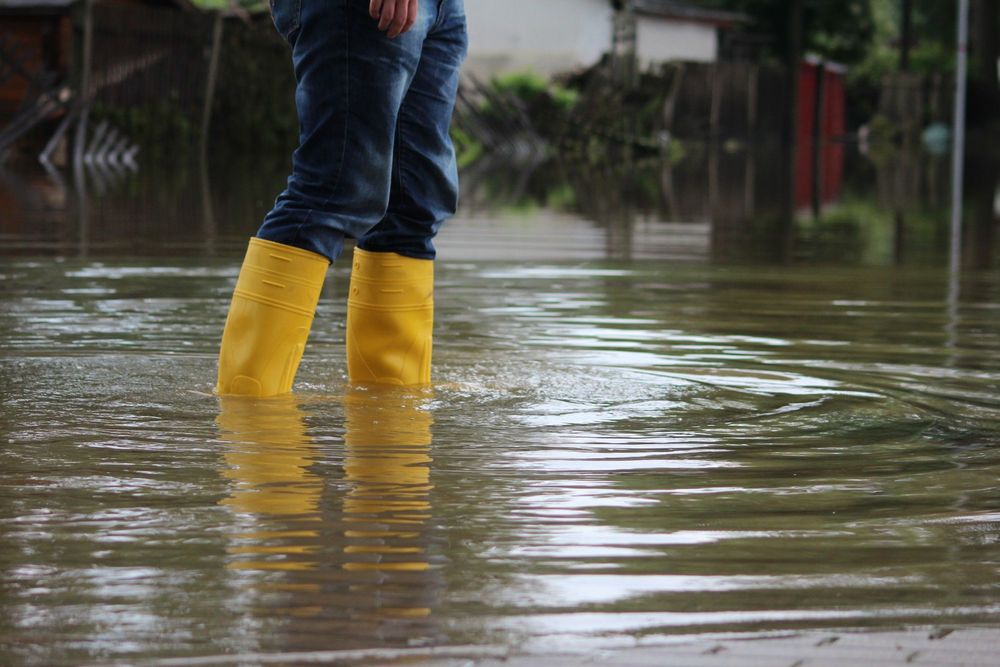 Potential Risks and Safety Measures
Residents in the impacted areas must be aware of the potential risks and take the required safety precautions because the forecast is for strong thunderstorms and possibly severe weather.
Damaging Wind: Strong and damaging wind gusts from thunderstorms have the potential to harm buildings, trees, and electrical lines. During the storm, secure loose outdoor things, seek refuge in a sturdy structure and stay away from windows. Major hail. Hailstones come in various sizes and can seriously harm crops, roofs, and automobiles. During hailstorms, park cars in protected spaces and go indoors.
Flooding in a Flash: Thunderstorms that produce a lot of rain can cause flash floods, which pose a serious risk to people's lives and property. Driving through flooded areas is not advised, as water currents can be misleadingly strong. Lightning Protection. A frequent threat during thunderstorms is lightning. During lightning storms, stay inside and refrain from using anything plugged into an outlet. Find safety inside a sturdy structure or a completely enclosed vehicle if stranded outside.
Emergency Planning: A battery-operated radio, non-perishable food, water, a torch, and first aid supplies should all be included in an emergency kit.
Continue to Learn: Observe weather reports and alerts issued by regional and national weather services. For evacuation warnings and safety recommendations, watch the local news.
Be Prepared for Power Outages: Have backup power sources, such as generators or fully charged power banks for key gadgets, to be ready for potential power disruptions.
Keep Outdoor Items Secure: Outdoor furniture, decorations, and gardening tools should be stored or secured to prevent them from becoming projectiles in strong winds.
Skip the Flooded Areas: Never try to drive or walk across any flooded bridges or roads. Don't drown; turn around. Keep your cool and informed
Maintain your composure during the storm and seek trustworthy information from authoritative sources to make decisions. Everyone must prioritize safety and readiness as the central United States prepares for impending thunderstorms and severe weather.
Individuals and communities may manage these weather difficulties successfully and reduce possible dangers to life and property by being aware, adhering to safety precautions, and being proactive.
---