Severe Thunderstorms Arise Again Across the U.S.
4 months ago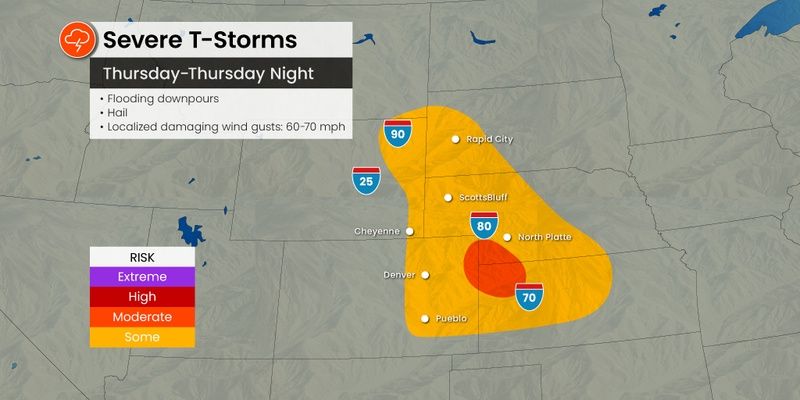 A busy weather pattern has been drenching the Central U.S. this week and is expected to continue into the weekend. These severe thunderstorms and heavy downpours also bring with them high winds, hail, and frequent lightning strikes. There is also a chance of tornadoes in the areas where the storms are the strongest.
Where Will the Storms Hit?
Multiple areas of the central U.S. are expected to be hit with severe thunderstorms at least two or three times. Eastern Colorado, southeastern Wyoming, much of Nebraska, western Kansas, and southern South Dakota should all be prepared for these conditions. The mulit-day storm threat is also expected to affect the Denver metro area, as well as interstates 70 and 80 over the central Plains.
The storms are expected to stick around through Thursday evening with potential for a break on Friday, but a new bout of severe weather back on Saturday. Through Saturday evening, the thunderstorms are expected to extend farther into the northeast, into southern Minnesota and much of Iowa. Residents should anticipate potential risks to lives, property, outdoor activities, and travel.
This same storm will shift eastward later this weekend and into early next week.
On Sunday, metro areas of Chicago, Detroit, and Indianapolis should be prepared for this dangerous and potentially disruptive storm system. Parts of the Northeast is likely to also be impacted by the storms on Monday.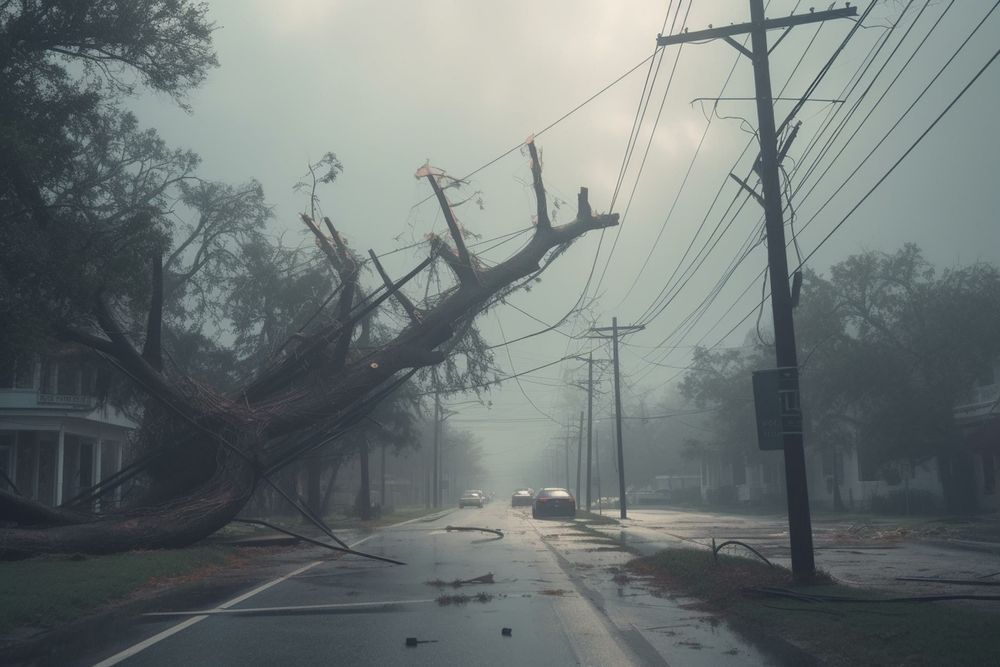 Flash Flooding Concerns
Residents should be prepared for power outages, travel delays or disruptions, potential property damage, and life-threatening flash flooding. Potential areas of significant flash flooding into Saturday include: southern Nebraska, central and eastern Missouri, southern Iowa, southwestern Illinois, southern and western Kentucky, northern Georgia, western and central Carolinas, and much of Tennessee.
The metro areas with the highest risk of flash flooding include: St. Louis; Nashville; Omaha, Nebraska; Quincy, Illinois; Bowling Green, Kentucky; and Knoxville, Tennessee.
Two to four inches of rain will fall, however pockets of four to eight inches of rain are likely within just a few hours.
Into Next Week
As the weekend passes, the storms along with the risk of flooding will stick around into next week and may even extend as far as the Gulf Coast. A life-threatening flash flooding risk is possible across the Rocky Mountains all the way into Thursday. The Tetons in western Wyoming and a portion of Yellowstone National Park should be on alert as these areas pose the most significant risk.
---