Weekend Storms Forecast: Eastern U.S. Braces for Severe Thunderstorms
4 months ago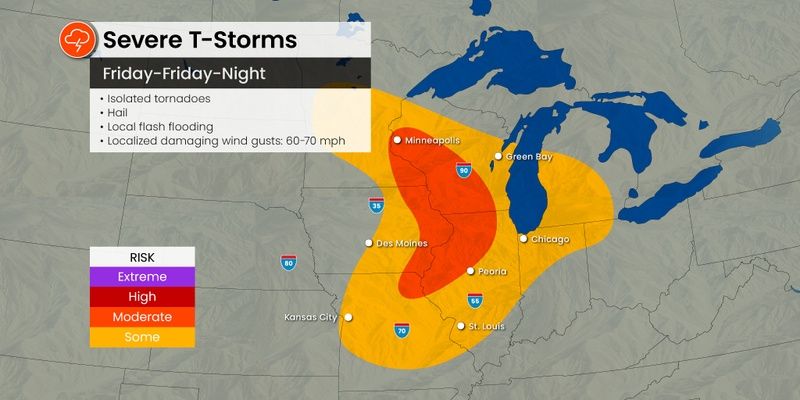 As the weekend approaches, residents of the Eastern United States are advised to keep a close eye on the weather forecast.
According to the latest updates from the National Oceanic and Atmospheric Administration's Storm Prediction Center (SPC), a series of powerful storms is expected to sweep through the region, bringing the potential for severe weather conditions.
The Atmospheric Stage is Set
As we approach the upcoming weekend, a complex interplay of atmospheric dynamics is anticipated to unfold. According to the latest data from the SPC, an upper-level ridge will extend across the southern Plains and the Southeastern States, casting a weather shadow that influences much of the region.
Above this ridge, a broad belt of cyclonic mid-level flow is projected to stretch from the northern Plains to the Mid-Atlantic and Northeast. This arrangement sets the stage for potential weather drama.
Shortwave Troughs and Mid-Level Flow
A central player in this meteorological performance is the shortwave trough. Forecasters expect a shortwave trough to travel southeastward, initially targeting the northern and central Plains before crossing the Mid and Upper Mississippi Valley.
This trough will be accompanied by a solid mid-level flow, enhancing its potential for impact.
On the timeline of Sunday, this shortwave trough is likely to interact with a moist and unstable air mass across the Mid-Missouri and Mid-Mississippi Valleys. The result? Severe thunderstorms could be unleashed.
As the trough matures and develops a closed circulation, Monday will usher in a heightened risk of severe thunderstorms across the Ohio Valley. The alignment of strong mid-level flow and destabilized air mass over areas like southern Ohio, Kentucky, and West Virginia heightens the probability of intense weather.
The Unpredictable Encore
Weather, however, is a dynamic force, prone to shifts and surprises. Depending on the trajectory of the shortwave trough, the threat of severe weather may extend into Tuesday.
If the associated surface low and cold front continue their influence, the Mid-Atlantic and Northeast regions could experience lingering effects. Nonetheless, current projections indicate the front moving offshore early on Tuesday, likely bringing this phase of the performance to a close.
Beyond the Weekend
The stage remains set even beyond the weekend. As we venture into Wednesday and Thursday, the broad cyclonic flow across the northern tier of the U.S. is expected to persist.
While the guidance hints at the potential for another shortwave trough crossing the northern Plains and the Mid/Upper Mississippi Valley, a level of inconsistency translates to low forecast confidence.
These intricate interactions demonstrate the delicate balance of meteorology and the constant challenge of predicting atmospheric behavior.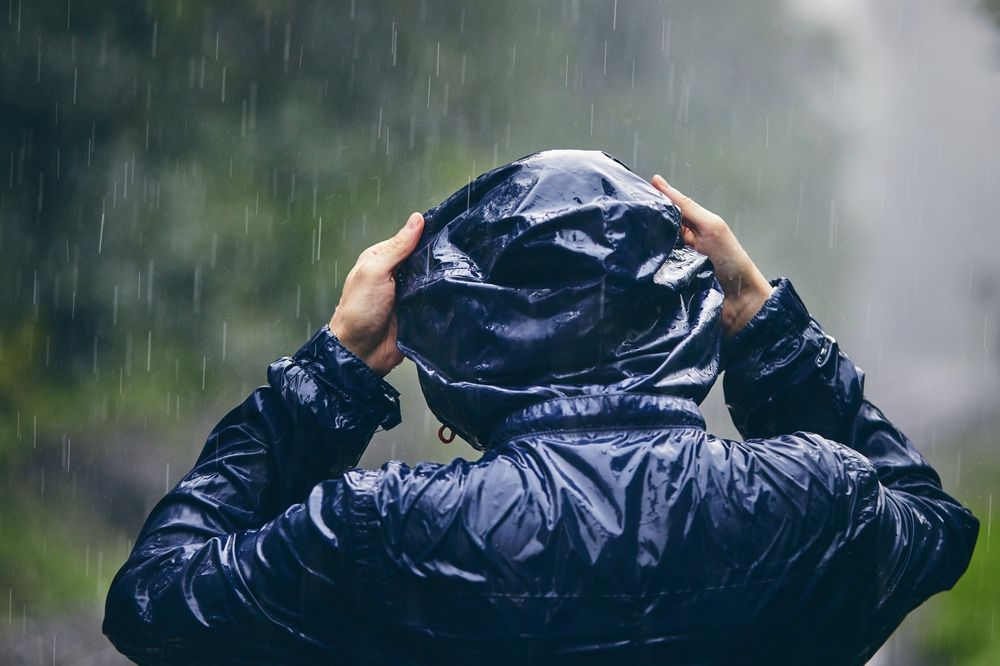 Potential Impacts
Intense Rainfall and Flooding
One of the primary concerns accompanying severe thunderstorms is the potential for intense rainfall. These storms can unleash torrents of rain in short periods, overwhelming drainage systems and leading to localized flooding.
Low-lying areas, creeks, and urban areas with poor drainage are particularly vulnerable. Flash floods can swiftly disrupt daily life, posing risks to motorists and residents.
Damaging Winds
The ferocity of severe thunderstorms is often manifested through their powerful winds. These winds, known as straight-line winds, can reach hurricane-force speeds, toppling trees, power lines, and structures.
The aftermath may involve widespread power outages, obstructed roadways, and property damage. Residents are advised to secure loose objects and take shelter to avoid flying debris.
Hail and Property Damage
Large hailstones are another hallmark of severe thunderstorms. Some of these frozen pellets measuring several inches in diameter, can pummel homes, vehicles, and crops.
The impact of hailstones can result in shattered windows, dented vehicles, and ruined agricultural yields. Residents are encouraged to seek shelter indoors and protect their property as these storms approach.
Tornadoes
Severe thunderstorms can spawn tornadoes, the most feared and unpredictable weather phenomena. Tornadoes can cause widespread devastation along their path, tearing through communities and leaving destruction in their wake.
Preparedness is crucial, and a plan—including a designated safe area—can make a significant difference in ensuring personal safety.
Travel Disruptions
Severe weather events often lead to disruptions in travel plans. Airports may experience delays or cancellations, and roadways could be rendered hazardous due to reduced visibility, standing water, or debris.
Travelers are advised to stay updated on weather conditions and adjust their plans to avoid unnecessary risks.
Safety Precautions and Preparedness
Stay Informed
Knowledge is your shield against uncertainty. You're arming yourself with the latest insights and advisories by regularly monitoring trusted weather sources such as the SPC and the National Weather Service.
These sources act as your companions in deciphering the evolving weather scenario.
Create an Emergency Kit
Creating an emergency kit is akin to assembling a life-saving arsenal. This kit should be stocked with a careful selection of items to sustain you through the storm's challenges.
This survival cache should include essential provisions like non-perishable food, a sufficient water supply, flashlights, batteries, a comprehensive first aid kit, and any indispensable medications.
Secure Outdoor Items
Seem innocuous items outdoors can transform into hazardous projectiles as the storm's intensity escalates. Securing or relocating outdoor items that fierce winds could propel becomes a priority.
This proactive step not only safeguards your property from damage but also prevents these objects from posing an unforeseen risk to people and structures as powerful gusts whip them up.
Stay Indoors
Remaining in the protective embrace of four walls significantly reduces the risk of exposure to elements that can harm or endanger. By staying away from windows, you mitigate the potential threat posed by shattered glass propelled by strong winds.
If your residence is a mobile home or a structure susceptible to the storm's wrath, seeking out sturdier shelter becomes imperative for your safety.
Have a Communication Plan
An effective communication plan ensures that your family and friends know your whereabouts and well-being.
Should the usual modes of communication falter, having a designated meeting place ensures that everyone can reunite, offering peace of mind and reducing anxiety in times of crisis.
Avoid Flooded Areas
One of the most treacherous elements of a storm is its ability to induce flash flooding. Attempting to drive or walk through flooded roads or areas becomes a dangerous gamble in such conditions.
Even a small amount of moving water can exert immense force, sweeping away vehicles or people.
---