Hurricane Lee Picking Up Speed and Headed Toward New England
3 months ago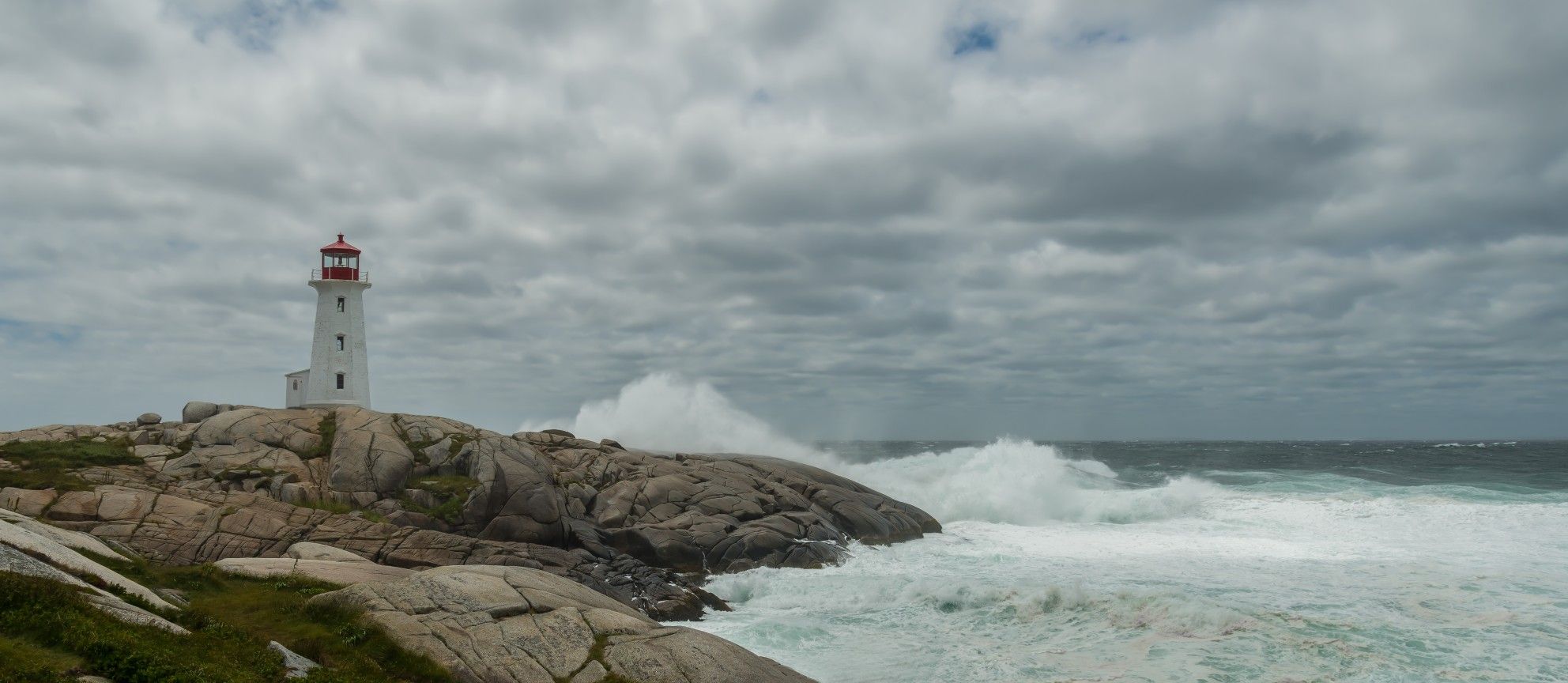 Landfall in Atlantic Canada Projected for Late Saturday
Despite slightly weakening over the last several hours, Hurricane Lee is still forecast to unleash heavy rain, high winds, and more as it inches closer to New England and Atlantic Canada. Here is the latest on this impending weather event.
Hurricane Lee remains a potent Category 1 storm with a predicted landfall in Atlantic Canada late Saturday. As of late Friday morning, Lee was packing maximum sustained winds of 80 ph. The storm is churning about 350 miles to the south-southwest of Nantucket, Massachusetts as it moves to the north at a speed of 18 mph. Lee is expected to speed up as it weakens while it moves into cooler waters.
The current models indicate that Lee will make landfall somewhere between the southwestern coast of Nova Scotia to New Brunswick. Portions of New England will feel the impacts of Lee's close presence. These impacts will include minor storm surge and coastal flooding, times of heavy rain, and strong winds.
The good news is that Lee is weakening as it tracks into the North Atlantic, making the transition from a tropical system to a non-tropical storm. This transition means that the winds are expanding away from the center.
Forecasters are predicting that Lee will resemble a nor'easter more than a tropical weather event as it brings its impacts to eastern New England. As the storm is speeding up, it is also growing bigger with a larger wind field. This is a natural occurrence as a storm weakens in intensity.
A large portion of coastal New England will see the impacts of Lee beginning Friday. Eastern Massachusetts will experience the greatest intensity before the storm moves up into coastal New Hampshire and the eastern and central portions of Maine. Cape Cod, Massachusetts is forecast to be ground zero of the impacts to the U.S. with conditions expected to deteriorate quickly on Friday evening.
Lee's outer bands will push up through eastern New England in the overnight hours. The storm will be focused on the southwestern coastline of Atlantic Canada beginning early Saturday.
Widespread power outages are expected as the arrival of strong winds pair with the already saturated ground from previous rain events. Trees that have been holding water will be more at risk of falling and creating these outages.
Boston could see localized power outages beginning late Friday. The number of outages is likely to increase heading to the north into Maine and the Canadian Maritimes.
Travelers using Boston Logan International Airport will want to check their flight status as delays and cancellations are likely in the coming hours. Motorists will also want to exercise caution when heading out on the roads. Downed trees, rising water levels, and live power lines will all be an issue on the roadways.
U.S. President Joe Biden approved the request by Maine Gov. Janet Mills for a Presidential Emergency Disaster Declaration. This declaration will give authorities in Maine access to federal funding and personnel in the days following the storm. Mills previously declared a state of emergency for her state ahead of Lee's arrival, activating all resources to be ready for the potential impacts.
Rainfall Amounts and Storm Surge Predictions
Rainfall amounts of 2 - 4 inches are in the forecast for Down East Maine and up through the Canadian province of New Brunswick. Localized rainfall amounts of up to 8 inches are possible in the hardest hit areas.
It has been a rainy August and September for this part of the county and into Canada. This means the grounds and waterways will not be able to take on as much additional moisture without flooding.
Storm surge will also be an issue with Lee. Some of the greatest storm surge levels are anticipated in the stretch of coastline from Boston down to Cape Cod as well as north from Boston to Salisbury Beach. Cape Cod Bay is also bracing for a significant storm surge of 3 to 6 feet.
This degree of storm surge will raise the risk of property damage and flooding. High tide will present the greatest risk, meaning that the worst conditions will happen in New England late Friday night and again on Saturday afternoon.
The storm surge concerns will then move into Nova Scotia and the Bay of Fundy separating Canada from Maine. This part of the coastline is particularly susceptible to storm surge due to its natural geography.
Storm surge to a lesser degree will be possible as far as New York City beginning Friday night and ending by Saturday. You can expect this surge to top out at 2 feet.
Looking Ahead
The weather will begin to improve from south to north later Saturday. Sunday will bring mostly pleasant conditions to New England, lending a helping hand to the cleanup efforts.
Looking ahead to next week, forecasters with the National Hurricane Center (NHC) are closely monitoring another disturbance that has formed off the coast of Africa. The models are in agreement that this disturbance is likely to turn into the next named tropical storm, taking on the name of Nigel.
This weather maker is forecast to take a similar track as Lee, moving near Bermuda by the end of the week. There is also the chance that the system could journey farther west, bringing its impacts to the eastern U.S. once again. Be sure to keep tabs on this developing storm if you live on the Eastern Seaboard.
Did you find this content useful? Feel free to bookmark or to post to your timeline for reference later.
---