Massive Wildfire Creating Dangerous and Unpredictable "Fire Whirls"
4 months ago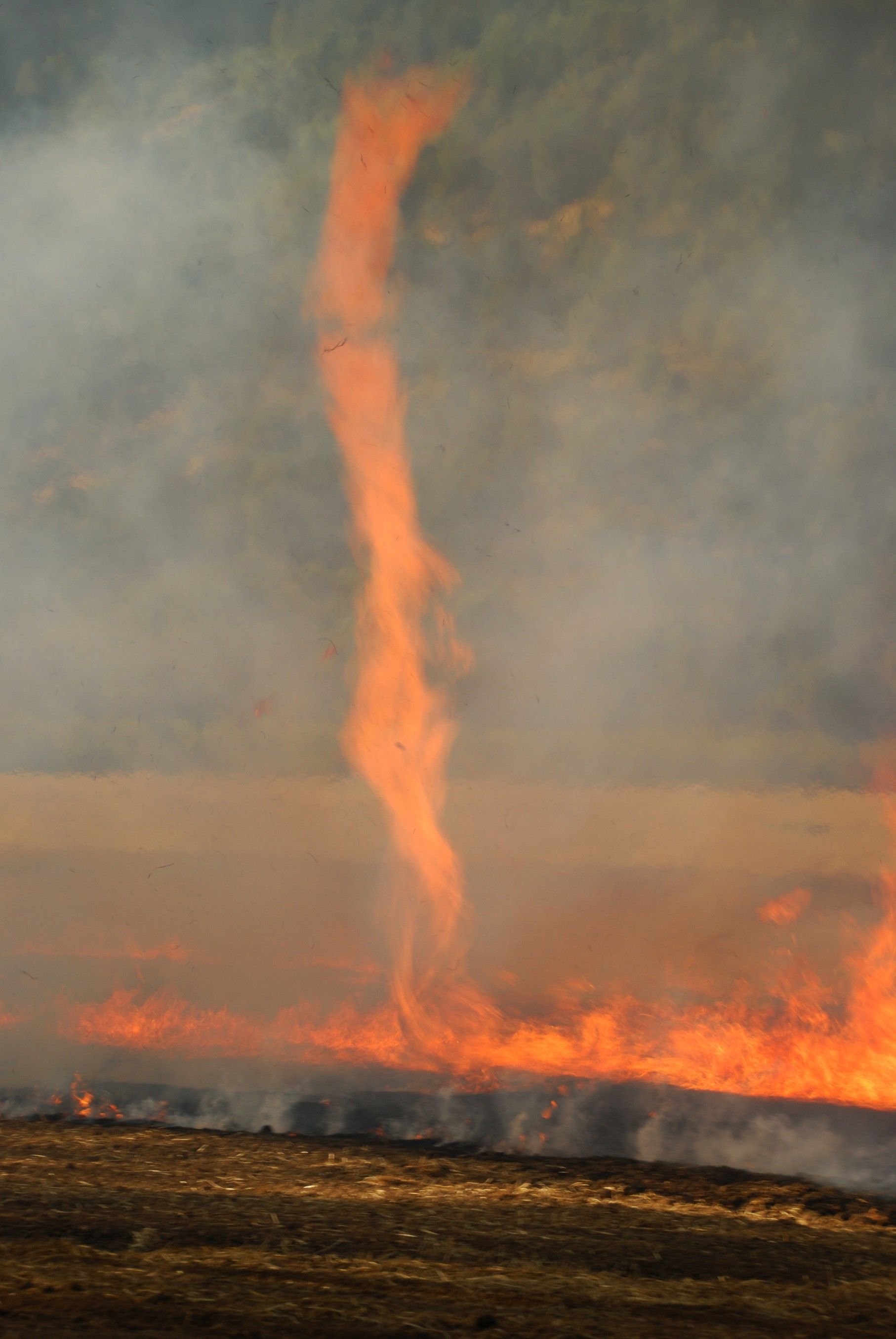 It seems this year may be the year for wildfires, and it's not over yet. The extreme heat and lack of moisture have only exacerbated the dry conditions and increased the risk of fires.
While the Canadian wildfires burned through the forest, California and Nevada are now dealing with extreme fire behavior in the form of "fire whirls". Yes, you heard that right. The York Fire, California's largest wildfire of the year that began Friday, has already consumed 77,000 acres and currently remains completely uncontrolled as of Monday night.
The fire began in the New York Mountain Range of California's Mojave National Park and continued to grow as it crossed the Nevada state line. And as it grows, so do the whirls of fire.
What Are Fire Whirls?
As the heat from the fire rises in the air, cold air takes it place, and as a result, it creates a spinning vortex which carries not just fire, but smoke and debris as well. Fire whirls can also be referred to as "fire tornadoes" as they resemble the look and pose similar danger as a tornado.
What makes fire whirls so dangerous, aside from the spinning vortex of flame, is they're unpredictable and can change direction quickly, says park service officials. Larger fire whirls can also carry the same intensity as a tornado. In fact, The Carr Fire in 2018 just outside of Redding, California had winds of over 140mph - the same as an EF-3 tornado. It flattened multiple homes and killed eight people.
How Long Will it Last?
There are several crews battling the York Fire, who are struggling to contain the unpredictable fires and over 100 degree temperatures. The smoke from the fire has reached into Nevada and southern Utah, which has elevated the readings for particulate matter, according to the Clark County, Nevada government.
Wildfires Across the U.S.
As the extreme heat and dry conditions continue, wildfires are popping up seemingly all over the country. Currently, there are 64 active large fires burning across nine states, which includes 12 new large fires reported on Sunday, said the National Interagency Fire Center.
The agency stated that over 11,500 wildland firefighters and other personnel are assigned to incidents across the country. As of July 31at, over one million acres have burned in the U.S. just this year. However, that doesn't compare to the almost six million acres burned by the end of July 2022.
Wildfires on U.S. - Canada Border
This past weekend, another large fire in northern Washington exploded in size, crossing Canada's border. The Eagle Bluff Fire started burning on Saturday and has already burned thousands of acres on both the U.S. and Canadian border, forcing hundreds to evacuate, and putting thousands under evacuation alerts.
As of Tuesday morning, the fire has spanned over 15,000 acres with 10% containment.
---