Nigel Becomes the 5th Hurricane of the 2023 Atlantic Hurricane Season
2 months ago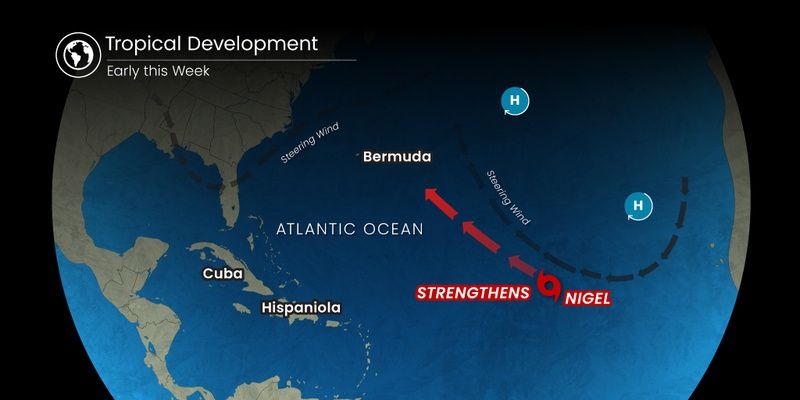 While the 2023 Atlantic hurricane season has been a busy one, it's far from over yet. After Hurricane Idalia hit Florida in late August and Hurricane Lee hit Nova Scotia this past weekend, there's now a new storm brewing in the Atlantic. Nigel became not only the 14th named storm of the season, but it became the season's 5th hurricane as of Monday morning.
Strength of Hurricane Nigel
Spinning about 690 miles southeast of Bermuda on Monday evening, with wind speeds of 85 mph, Nigel officially reached Category 1 hurricane status. It was moving 12 mph northwest and is expected to continue to strengthen along its path. Forecasters warn that Nigel could reach major hurricane strength, meaning it would reach a Category 3 or higher status. To hit major hurricane status, Nigel will have to hit winds of at least 111 mph.
Warm ocean water temperatures and wind shear are both contributing to the intensification, as they did for Hurricane Idalia.
---