Omega Block Brings Thunderstorm Threat, Heat, and Cool Conditions to US
6 months ago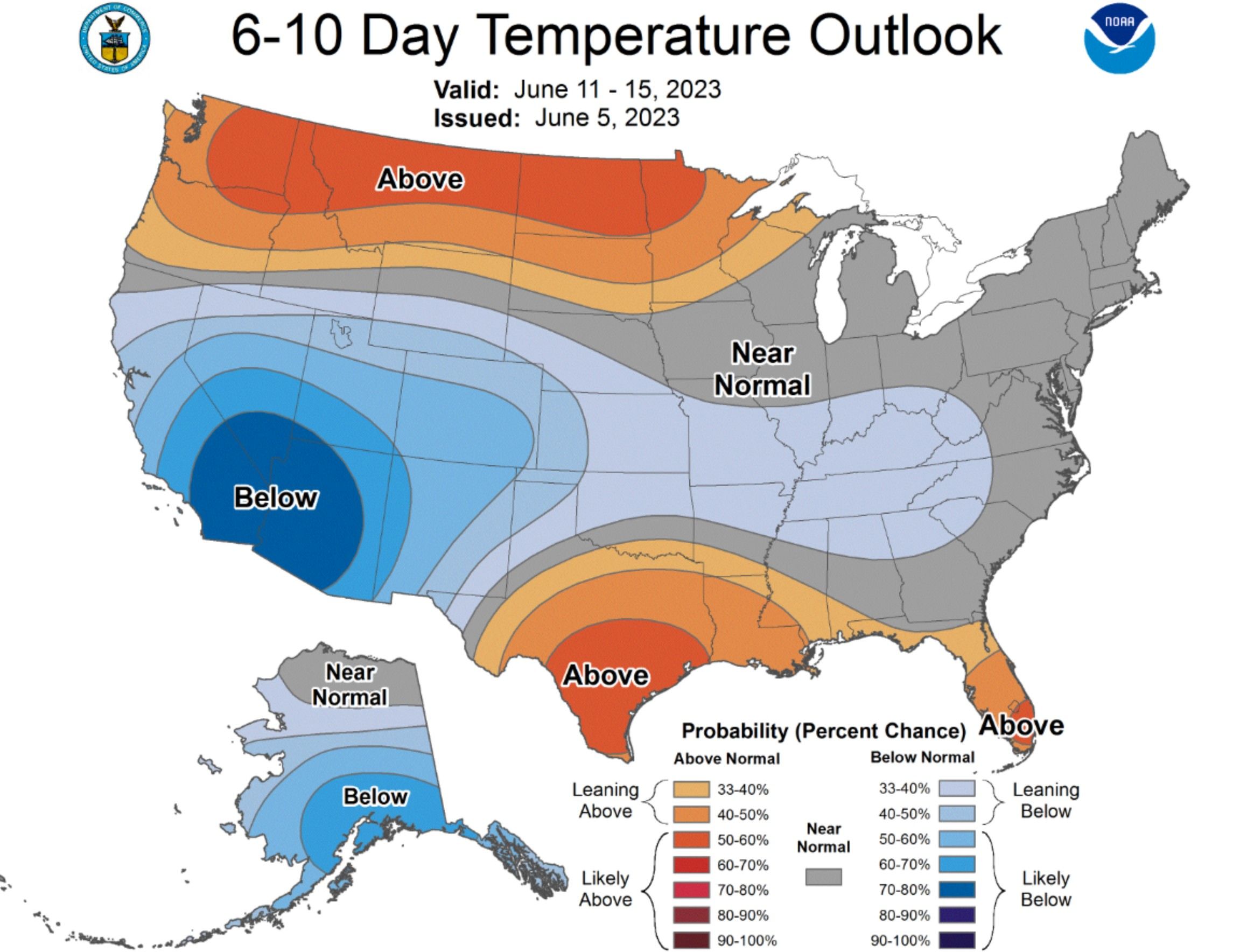 The U.S. is about to experience a weather phenomenon known as an omega block, which will bring some unusual conditions across different regions.
California will face a threat of thunderstorms in June, while the Northwest and Northern Plains will experience hot temperatures.
On the other hand, certain parts of New England can expect relatively cool weather.
What is an Omega Block?
The omega block occurs due to two southward plunges of the jet stream: one near California associated with a low-pressure system, and another over the Northeast. Between these plunges, a ridge of high pressure forms, creating a northward bulge in the jet stream that extends from the Northern Plains and Northwest into Canada.
The shape of the jet stream pattern resembles the Greek letter omega (?), as depicted in the accompanying image. The term "omega block" may sound familiar because a similar pattern occurred in May.
It is not a new concept and is often taught in basic meteorology courses. The omega block is one of several blocking patterns that meteorologists study, including the Greenland block and the rex block.
All of these blocking patterns involve an exaggerated north-to-south alignment of the jet stream, which causes weather patterns to move slowly for a period of time. This slowdown is where the term "block" comes into play.
Essentially, the weather pattern becomes stagnant, hindering the normal west-to-east progression of weather systems.
Blocking patterns typically come and go, but the United States has experienced various forms of blocking since the beginning of May, leading to the current situation.
What Does it Mean for the U.S.?
The omega block will result in an unusual threat of thunderstorms in California during June. Normally, the first month of summer is dry in California, but due to sufficient moisture and the presence of an upper low-pressure system, the state will witness multiple days of showers and thunderstorms this week.
The highest chance of measurable rain and localized flash flooding will be in higher elevations such as the Sierra Nevada, although lower elevations may also experience isolated storms.
The Rockies and Plains regions will also be hot spots for thunderstorms. Disturbances from the upper low near California will trigger bouts of showers and storms in the Rockies and Plains throughout the week. Some of these storms may bring heavy rain, leading to localized flash flooding.
The omega block will create a temperature divide. The Northwest and Northern Plains will experience persistently hot temperatures due to the upper-level ridge of high pressure. Conversely, the Northeast, particularly New England, will witness temperatures near average or slightly cooler for early June.
For instance, Boston will remain in the 60s on Wednesday and Thursday, significantly lower than its average high of around 74 degrees. Meanwhile, Portland, Oregon, will see highs in the low 80s and 90s, which is several degrees above its average high of 73.
---