Red Alert as Hurricane Hilary Approaches the Southwest
4 months ago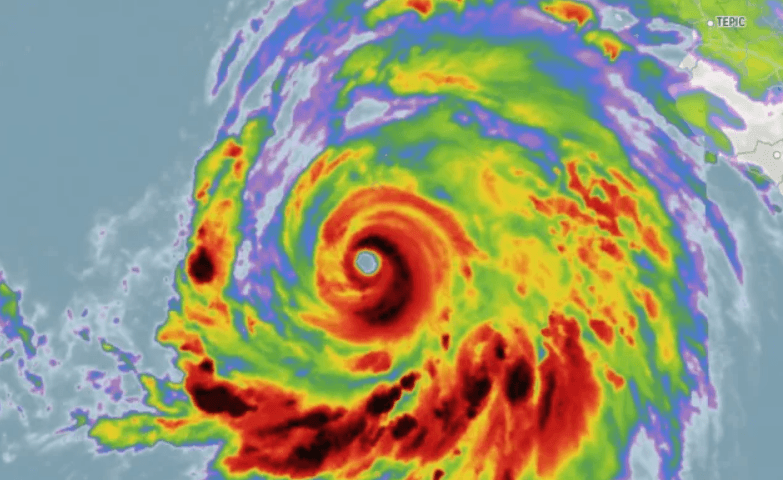 It may be summer in Southern California, but Hurricane Hilary will likely force SoCal residents to dig out their umbrellas and batten down the hatches. At a time of year when most hurricane news comes from the Southeast, the Southwest is preparing for Hurricane Hilary's landfall, which is a rare meteorological event that's unfolding over the Pacific Ocean.
As Hilary gears up to pay an unexpected visit this Sunday and into the upcoming week, it's not just rain we're talking about – it's an absolute deluge.
Picture this: a storm packing so much punch that it might just drop more rain in a matter of days than what some areas have seen in a whole year. California, Nevada, and Arizona are on Hilary's hit list, bracing for what could be an overwhelming downpour of biblical proportions.
But that's not all – for the first time ever, California is under a tropical storm watch, highlighting the extraordinary nature of this impending event.
Southern California is staring down an unusual Level 4 threat out of 4 for excessive rainfall. This isn't something meteorologists take lightly.
Hurricane Hilary has evolved into a storm that's breaking records and defying expectations. A powerhouse of a Category 4 hurricane, Hilary is lurking menacingly about 325 miles south of Cabo San Lucas, Mexico.
So, what does this mean for you? It's time to get informed, get prepared, and above all, get ready to witness a weather spectacle like never before.
Hurricane Hilary Tracker
Over just a short time, Hurricane Hilary got much stronger, going from a mild storm to a powerful Category 4 in the course of just twenty-four hours. The hurricane will likely stay a Category 4 as it gets closer to Mexico's Baja California peninsula by Saturday.
Warnings about the hurricane and tropical storms have been issued for residents on the coast of Mexico and Southern California. Specifically, these warnings have been issued for Baja California and north to the Los Angeles area and even up to Point Mugu in Ventura County.
They're also for the inland areas of northwest Mexico as the middle of the hurricane gets near the country over the weekend.
It is uncertain where the strongest winds in the US will happen as the hurricane moves north in the next couple of days. If the hurricane changes its path just a little, it could change where the heaviest rain and strongest winds will be.
While the Hurricane Hilary tracker is as up to date as it can be, weather patterns can often change as so many factors can affect its course.
The hurricane is moving faster than what was originally projected, which means Mexico and California will feel the effects sooner than first thought. The experts now think the hurricane will hit the central part of Baja California on Saturday night and then move over southern California by Sunday afternoon and evening.
Weather experts also said that residents in the affected areas can expect strong winds and heavy rains before the middle of the hurricane arrives.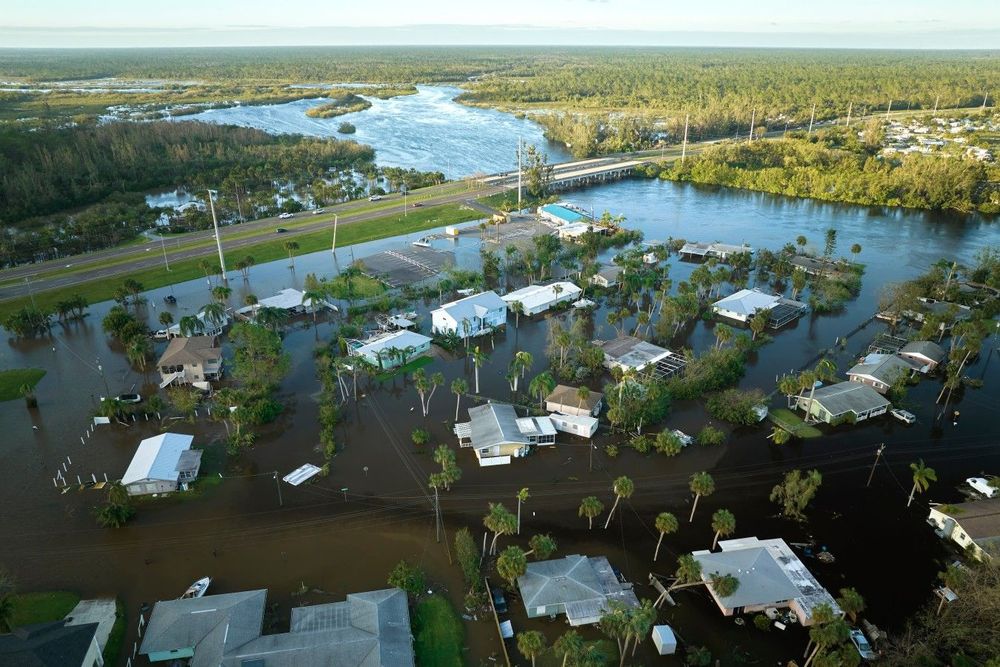 Hurricane Hilary Landfall Predictions
Hilary seems to have its sights set on a Mexico and a California landfall. But if it decides to land in California as a tropical storm, it would be something that hasn't happened in 84 years, according to the National Oceanic and Atmospheric Administration.
It is expected to make landfall over the weekend and cover the stretch from the California/Mexico border to the Orange County/Los Angeles County line.
The hurricane center issued a statement Thursday night that "the threat of significant wind impacts continues to increase for northern portions of the Baja California Peninsula and the Southwestern United States, especially in areas of mountainous terrain."
If the trajectory models are any indication, anyone in that corner of the planet can expect to experience rain, wind, or even flooding.
Southern California Braces for Rainfall and Flooding
Hurricane Hilary is likely to get much weaker before it gets to Southern California and other areas of the Southwest United States. But even if it's not very strong when it makes landfall, the storm will make the heavy rain and flood danger much worse.
Starting on Saturday and going into the middle of next week, there is expected to be a deluge of rain in the Southwest. The heaviest rain is likely to happen on Sunday and Monday, and residents are already bracing for impact.
The expected Hurricane Hilary rainfall could potentially set records, and this is something that doesn't happen very often – fewer than 4 out of 100 days out of the year on average and more often than not during the winter months.
Just this past winter, Southern California received more rainfall than it had in years and helped pull the region closer to being drought free.
When the area does experience rainfall at the level that many meteorologists are predicting it will, we can expect significant collateral damage, such as power outages, structural damage, and even serious floods.
Research from the Weather Prediction Center shows that these high risks are responsible for most flood-related problems and a big part of flood-related deaths. Oversaturated landscapes and wet conditions can also contribute to mudslides up and down the coast.
---