Researchers Hustling to Determine Cause of the Amazon River Dolphins Crisis
2 months ago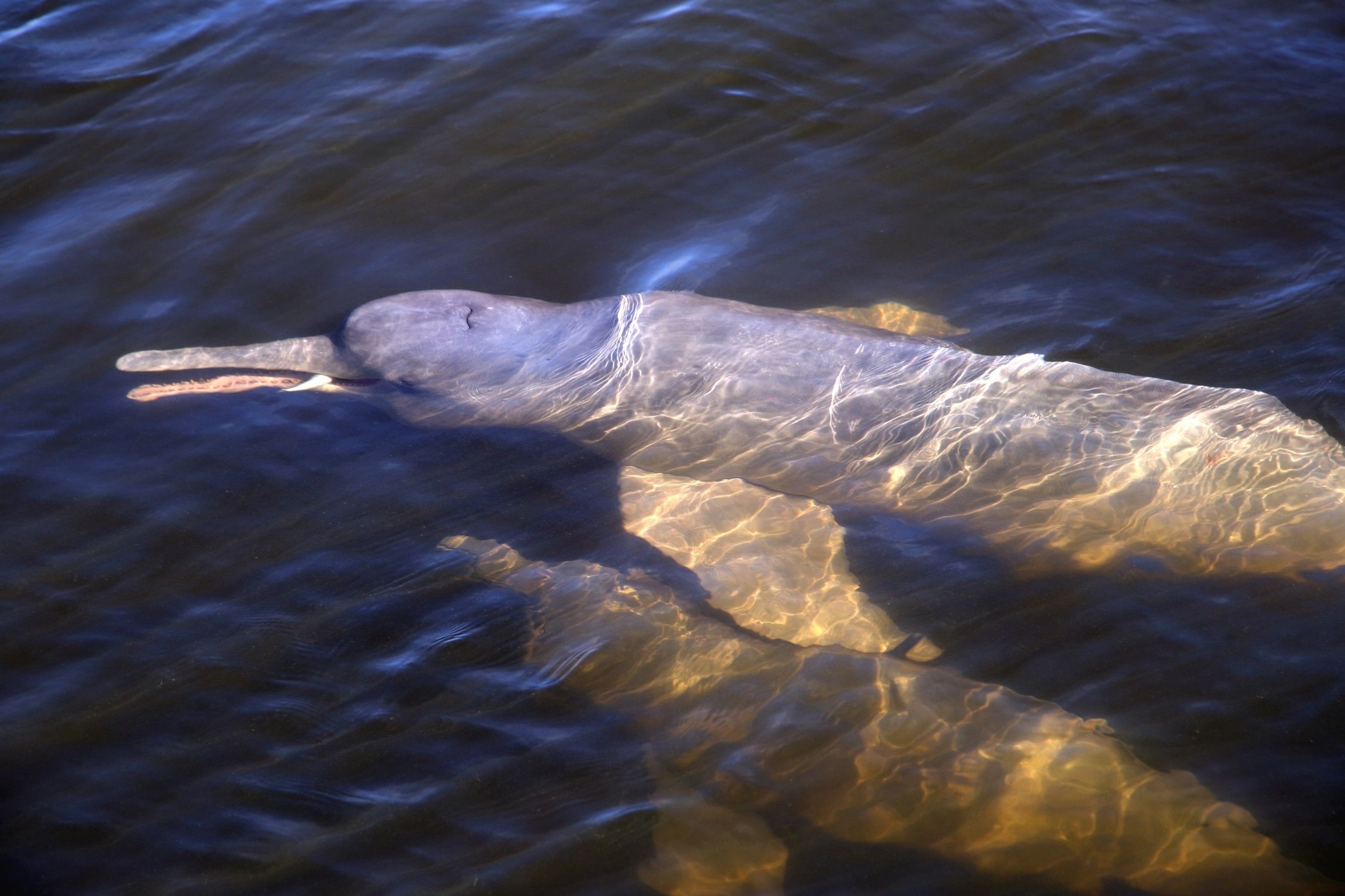 Researchers with the Mamirauá Institute for Sustainable Development, a research facility funded by the Brazilian Ministry of Science, Technology and Innovation, say they have found over 120 dead dolphins in Lake Tefe over the last two weeks as water temperatures top 104 degrees. A British citizen in the area says he has seen several dead pink river dolphins on the lake's shores. This area on the Upper Amazon River is approximately 120 miles east of Coan, Brazil, and people often use it as a starting point for Mamiraua Reserve explorations.
The Tefe region is enduring the sixth worst drought since officials started keeping records in 1975, and conditions could become worse as the rainy season begins in mid-December.
Researchers with the Mamirauá Institute believe that the drought, which has caused lake and river water levels to go down drastically, is to blame for the dolphins' death, but they say that more testing needs to happen. At least 70 of the dead dolphins appeared on September 28, 2023.
Brazil's Chico Mendes Institute for Biodiversity Conservation has rushed veterinarians and marine mammal experts to the area. These experts say that they cannot move the remaining pink river dolphins until the exact cause of their death is determined. If a bacterial infection is to blame, it might infect dolphins and other animals in regions where the dolphins were moved.
---