Severe Storms Not Letting Up This Week For Eastern U.S.
4 months ago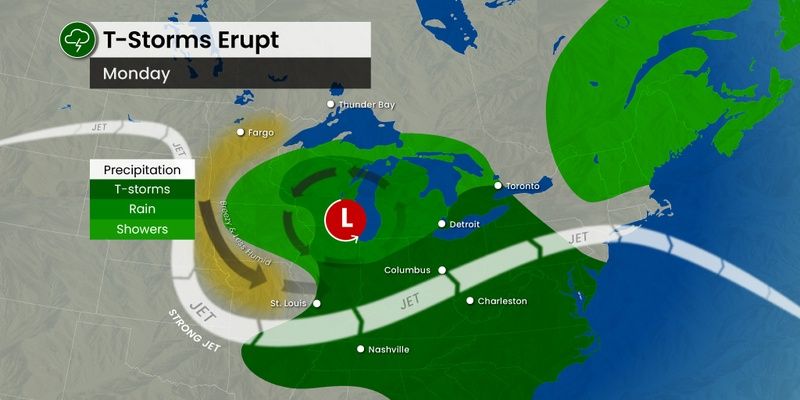 Last week brough an intense storm system that left a mark through the Central and Eastern U.S. This week will continue to bring a risk of severe weather to the East on Monday and Tuesday. Residents from Ohio Valley to the Eastern Seaboard should stay informed and prepared for intense thunderstorms.
Who Will Get Hit?
While the east may be getting a bit of relief from the heat, severe thunderstorms are predicted to follow the less humid weather. The storms are expected to reach from northern Tennessee, across Ohio, into much of Pennsylvania, and extending as far as the coast of North Carolina.
Over 60 million residents in Indianapolis; Louisville, Kentucky; Columbus, Ohio; Pittsburgh; Charleston, West Virginia; Baltimore, and Philadelphia will be well within the zone for severe thunderstorms on Monday. These thunderstorms have the potential to bring damaging winds of up to 80 mph and isolated tornadoes, with a greater risk of tornadoes on Monday versus Tuesday.
Flooding Risk
As the pattern of storms continue, so does the risk of flooding from heavy downpours. Forecasters expected these potential impacts to the Eastern region as the increase in moisture from the Gulf of Mexico will carry into the East.
Some parts of the Ohio Valley have already seen intense rainfall in the past several days, which raises their risk even further with this new storm.
Other areas like Nashville have already seen almost 80% of their average rainfall for August, with even more rain expected to hit the area Monday.
Moisture from southern Ohio is likely to spread to the Pennsylvania-Maryland border by Monday evening, and more heavy rainfall and risk of flooding will also extend farther north. Residents of southeastern Minnesota, the Lower Peninsula of Michigan, northern Indiana, and northwestern Ohio should all be prepared for flash flooding - this includes the metro areas of Chicago, Detroit, Minneapolis, and Milwaukee.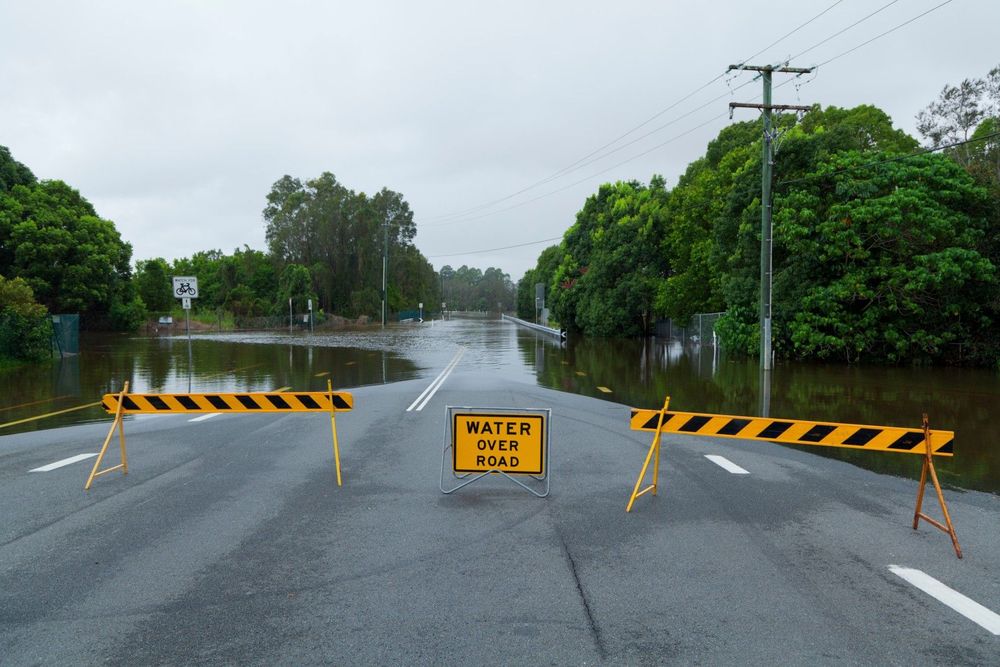 Vacationers Beware
Tuesday will bring a new risk of intense rainfall, isolated tornadoes, and damaging wind gusts to the East Coast spreading from Mississippi to Massachusetts.
For the end of the summer East Coast vacationers, this storm is likely to disrupt any outdoor or beach plans.
Those who are traveling through interstates 10, 75, and 95 should stay informed and prepared for severe weather on Tuesday it could likely cause travel disruptions, traffic, and low visibility.
Better News For Midweek
Although the start to the week will be rough, Wednesday is shaping up to be a nicer day. Around the coast of the Carolinas may still see some lingering thunderstorms, but overall it's expected to be calmer.
Also, temperatures are expected to drop between five and 10 degrees, offering some much needed relief from the heat.
---