The Aftermath: The Devastating Impact of Tropical Storm Hilary
3 months ago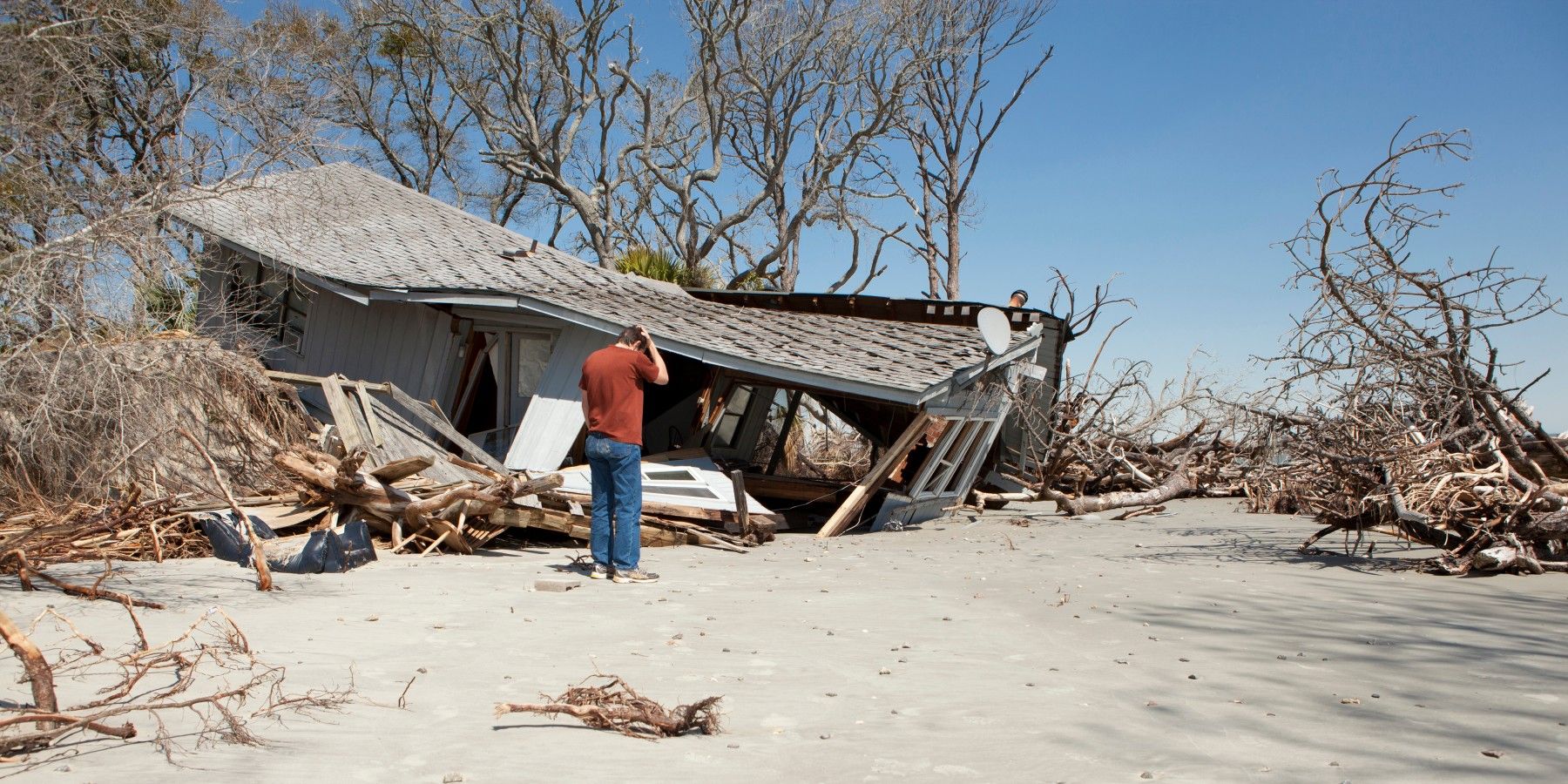 Tropical Storm Hilary, once a powerful Category 4 hurricane in the Pacific Ocean, recently hit the west coast and left a trail of havoc in its wake. This storm brought an unprecedented amount of rainfall, breaking previous records for the region.
As it moved northward, it flooded roads and triggered dangerous events like mudslides and rock slides.
Despite the storm's expected weakening as it made its way north, its effects were far-reaching. Meteorologists predicted that the heavy rainfall from Hilary, which was unprecedented in some of the affected areas, could result in extremely dangerous floods in the southwestern part of the United States.
This threat extended even as far north as Idaho, where residents were cautioned about the potential for flooding.
Hurricane Hilary Impacts Most of the West Coast
Before reaching land, Hilary's intensity had decreased, causing it to be reclassified as a tropical storm. It eventually made landfall in Baja California, Mexico, on Sunday and then transitioned into a post-tropical cyclone by the following Monday morning.
While the storm made its way north and much of the skies above Southern California cleared up and the sun shined over Los Angeles, officials are warning communities that Hurricane Hilary's could continue to impact the region, suggesting that the backend of the weather system could result in downed trees and mudslides.
A series of evacuations was implemented in regions such as Catalina Island and various towns within San Bernardino County in California. The obstruction of roads due to debris resulting from rockslides has created logistical challenges.
The impact of the storm has also caused the closure of several schools in the affected areas, leaving almost 60,000 customers without electricity. More than 1000 flights had been canceled as well.
Hurricane Hilary Damage
Numerous regions were grappling with flooding, and there were reports of several occurrences of rock and mudslides. The Los Angeles office of the National Weather Service took to social media to announce that, as of 3:00 AM on Monday, nearly all daily records for rainfall in the area had been shattered.
Hilary marked the first tropical storm to make landfall in Southern California in over eight decades, spanning a period of 84 years. Its impact was substantial, depositing more than half of the average annual rainfall in certain desert and mountainous zones.
Palm Springs received nearly 3 inches of rain by Sunday evening. The storm left tens of thousands of Southern California residents without electricity and even led to the disruption of emergency services in Palm Springs on Sunday night.
The outskirts of Hilary's weather system lingered over the wider Los Angeles area, continuing to subject some regions to heavy rainfall and damage during the early hours of Monday morning.
Hurricane Hillary Rainfall Totals
Rainfall totals were expected to increase over the course of Monday and Tuesday while authorities undertake the task of addressing the aftermath.
Having struck Southern California on Sunday, Hilary then made its way into Nevada, marking the first-ever recorded instance of a tropical storm hitting the state.
As Hilary and its residual effects journeyed through the western United States, the storm triggered power outages, widespread flooding, and prompted urgent advisories for residents to either evacuate their areas or remain indoors for safety.
Hurricane Hilary's rainfall totals shattered previous records for rainfall in Southern California. In a span of 24 hours, Palm Springs received a staggering 4.3 inches of rain, equivalent to almost a full year's average. This marked one of the rainiest days ever recorded in the region.
Even Death Valley came close to breaking a record with 1.68 inches of rainfall. The usually dry Furnace Creek area, known for receiving only around two-tenths of an inch in August, saw a notable increase with 0.63 inches of rain.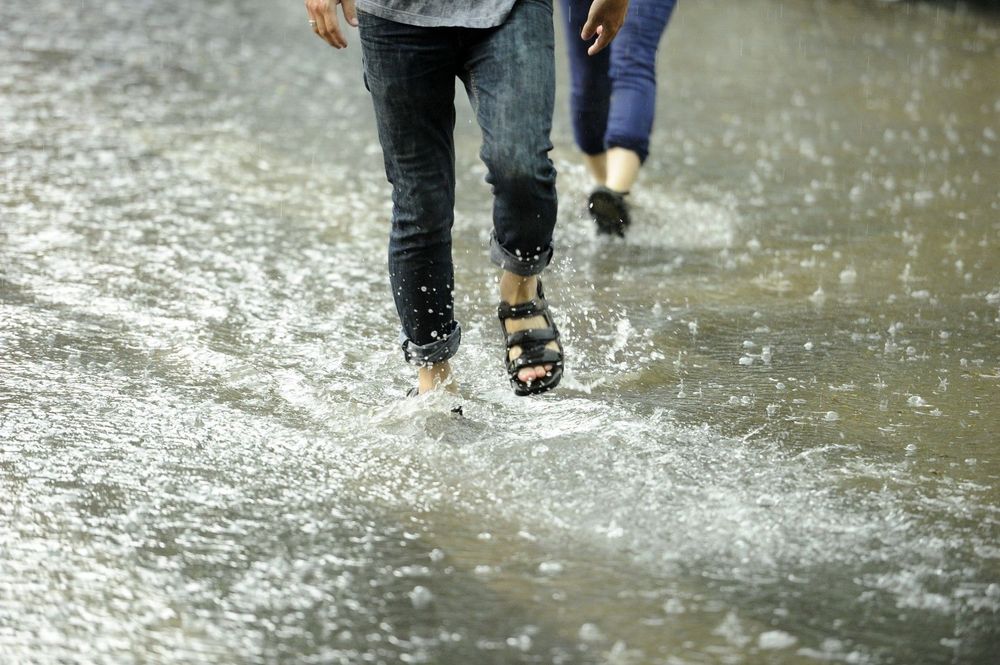 Hilary became the most precipitation-laden tropical system in Nevada's history. Based on preliminary data from the NOAA's Weather Prediction Center, it nearly doubled the state's previous 116-year-old all-time record.
In particular, Tropical Storm Hilary's rainfall totals measured an astounding 9.20 inches of rain in Lee Canyon, Nevada, surpassing the earlier benchmark of 4.36 inches established back in 1906.
Hilary also made history as the most rain-soaked tropical system ever recorded in the states of Idaho, Oregon, and Montana, where Montana witnessed a deluge of 2.3 inches of rain from Hilary and surpassed the previous record set by Kathleen in 1976 for the rainiest tropical system in the state's history.
In Oregon, Hilary's downpour of 3.29 inches on Morgan Mountain broke the prior record of 1.35 inches, which was also set by Kathleen. And in Idaho, Hilary's contribution of 3 inches of rainfall on Dollarhide Summit exceeded the previous record of 2.20 inches set by Olivia in 1982.
The Latest Hurricane Hilary Updates
As time passed over the west coast, the rain-filled clouds gradually dissipated, allowing clearer skies to emerge as the storm continued its northward trajectory.
What started as a powerful hurricane over the Pacific Ocean off the coast of Mexico's Baja California peninsula, the storm underwent a transformation into a post-tropical cyclone upon reaching the North American mainland.
No deaths or major injuries in the United States due to the storm's impact have been reported. However, in Mexico, tragedy struck as one man lost his life when his family was swept away while attempting to cross a stream on Saturday, as confirmed by Mexican authorities.
The storm generated sudden and intense floods in the San Gabriel Mountains, situated to the east of Los Angeles. It also inundated the more densely inhabited coastal regions of Ventura County, located northwest of the city. Additionally, the storm significantly impacted towns in the inland desert near the resort town of Palm Springs.
In Cathedral City, a neighboring area to Palm Springs positioned around 120 miles (190 km) east of Los Angeles, individuals were engaged in cleaning up debris and evaluating the extent of the destruction on Monday.
Reports from witnesses indicated that water levels surged to thigh-high in certain areas during the height of the flooding.
Hurricane Hilary Relief
All throughout the affected areas, workers have been laboring to remove mud and debris, aid residents who were trapped, and endeavor to bring back a sense of normality to regions that hadn't encountered such extreme rainfall in almost a century.
In response to the heavy rain and ensuing consequences brought about by Tropical Storm Hilary, the Red Cross has initiated disaster teams to set up emergency shelters in California, Arizona, and Nevada.
These measures were taken as the storm's impact led to flooding, power outages, and a multitude of rockslides.
---