Photos Show the Possible $20 Billion Worth of Damage Caused by Hurricane Idalia
3 months ago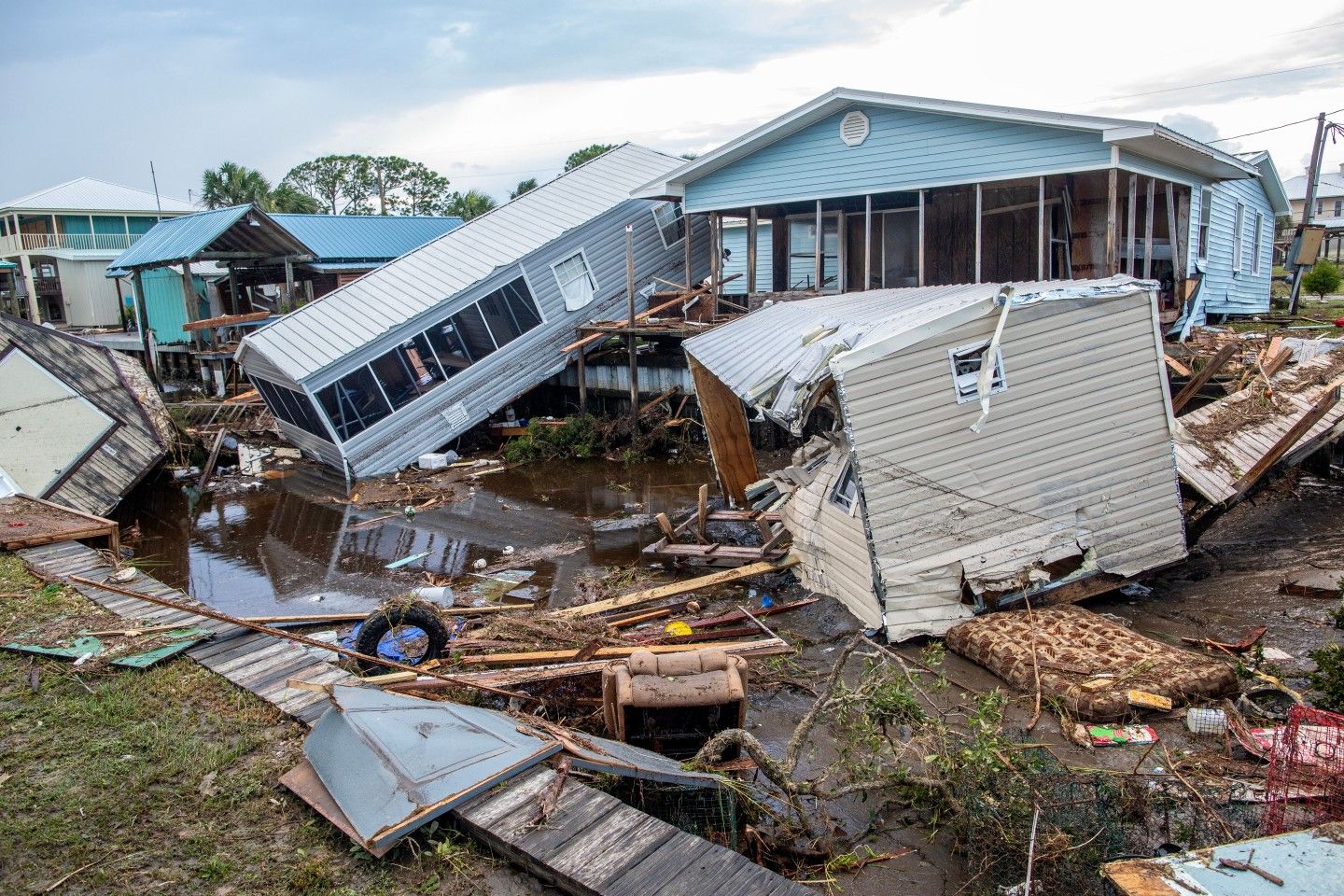 Hurricane Idalia made landfall Wednesday morning as a powerful category three storm, leaving thousands of people without power across Florida's west coast.
As Floridians begin to assess the damage left behind, many wonder why Idalia strengthened so quickly and whether this storm indicates what's to come during this hurricane season.
Why Did Hurricane Idalia Rapidly Intensify?
Hurricane Idalia quickly intensified from a category one to a category four storm and back down to a category three seemingly overnight for several reasons. Meteorologists point to the extremely heated waters of the Gulf of Mexico, measuring an average of 88 degrees Fahrenheit.
Unfortunately, this rapid intensification trend with future storms will continue as the world's oceans heat up with little to no relief. Over the next several months, severe marine heatwaves will continue throughout the North Atlantic, Gulf of Mexico and Caribbean Basin.
Scientists measured windspeeds of Idalia at no more than 95 miles per hour when the storm initially moved into the Gulf Coast. However, these sustained winds increased over 55 miles per hour within 24 hours, reaching category four intensity.
There are three ingredients needed for a storm to intensify rapidly. There must be very warm waters, plenty of moisture and weak upper-level winds. To meet the threshold of "rapid intensification," the storm must experience an increase of at least 35 miles per hour wind gusts within 24 hours.
Although Idalia's quick escalation is impressive, forecasters predicted its occurrence due to the current Gulf of Mexico temperatures and ample tropical moisture.
In addition to these dynamics, Hurricane Idalia's path is along an area of relatively weak wind shear. In most storms, strong shear is capable of capping off a storm's ability to strengthen.
However, with little to no shear present, Idalia picked up strength and tightened its circulation as it barreled towards the Florida Coast. Hurricane Idalia is now among the ten most historic storms to strengthen in intensity of at least 40 miles per hour during the 24 hours before landfall. Seven of these storms have occurred within the last ten years.
---