Tropical Storm Harold Makes Landfall in Southern Texas
3 months ago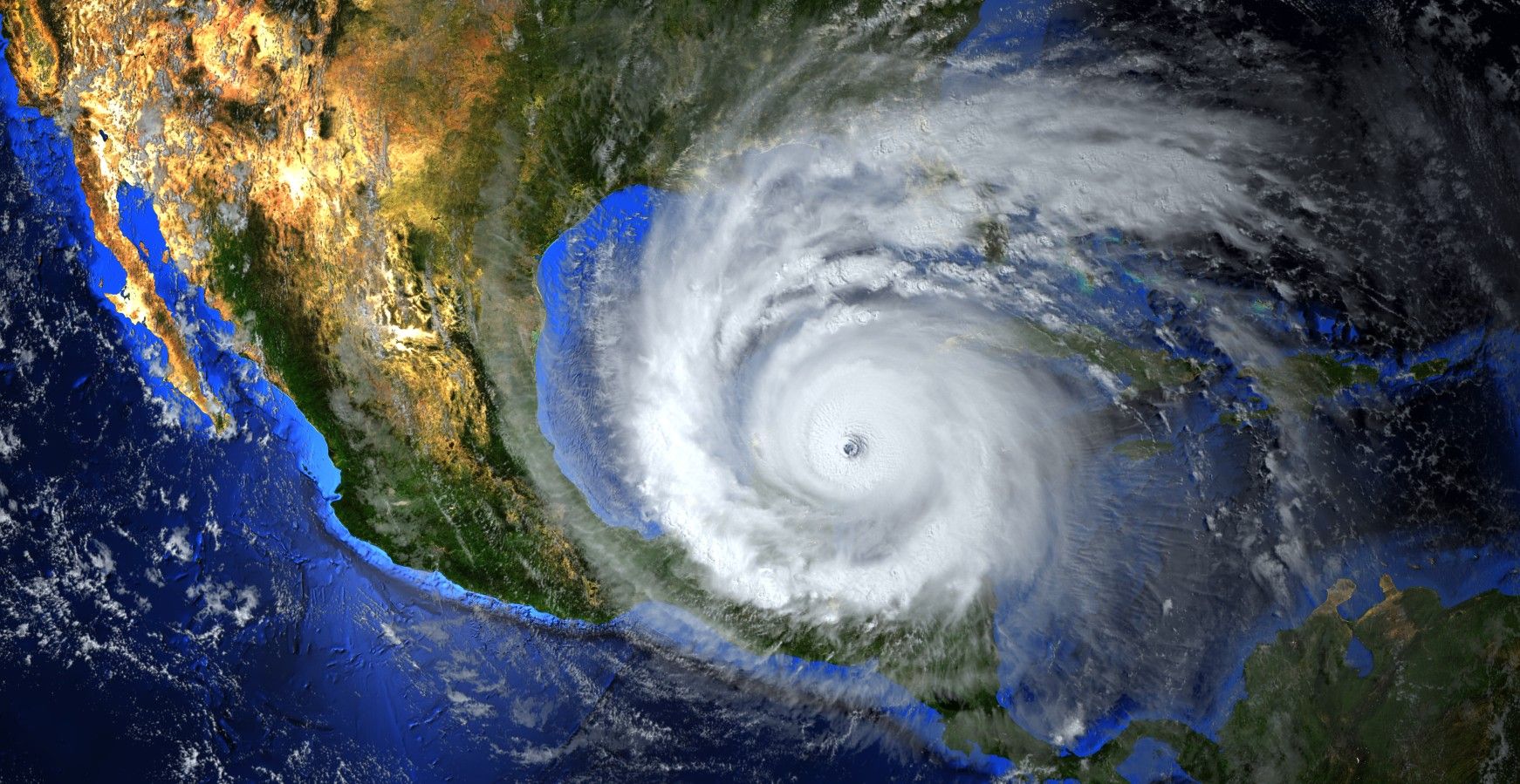 It was just 12 hours ago that Harold was classified as a tropical storm, and now it has made landfall in South Texas. Forecasters predict that this tropical storm will continue to impact Texas and Mexico with heavy downpours and flooding through the middle of the week.
Where Did Harold Land?
On Tuesday morning around 10am, Harold struck Padre Island, Texas. Some took to social media to post videos of the sky darkening, and the wind easily blowing palm trees and street signs.
Harold had already hit southern Texas with heavy rain, and the National Hurricane Center expects up to six inches of rainfall through early Wednesday. Corpus Christi International Airport has already seen at least two inches of rain.
National Weather Service meteorologist, Bob Oravec warned that the storm is moving very quickly. The warm waters of the Gulf of Mexico has helped Harold strengthen so fast. Water temperatures have been well into the 80's across the central and western Gulf.
Over one million people on the east coast of Texas were under a tropical storm warning around 11am CDT, and currently, more than 30,000 people in the area are without power.
Harold carried sustained winds around 50 mph, keeping it classified as a tropical storm. When a tropical storm reaches sustained winds of 74 mph, a storm then becomes classified as a hurricane.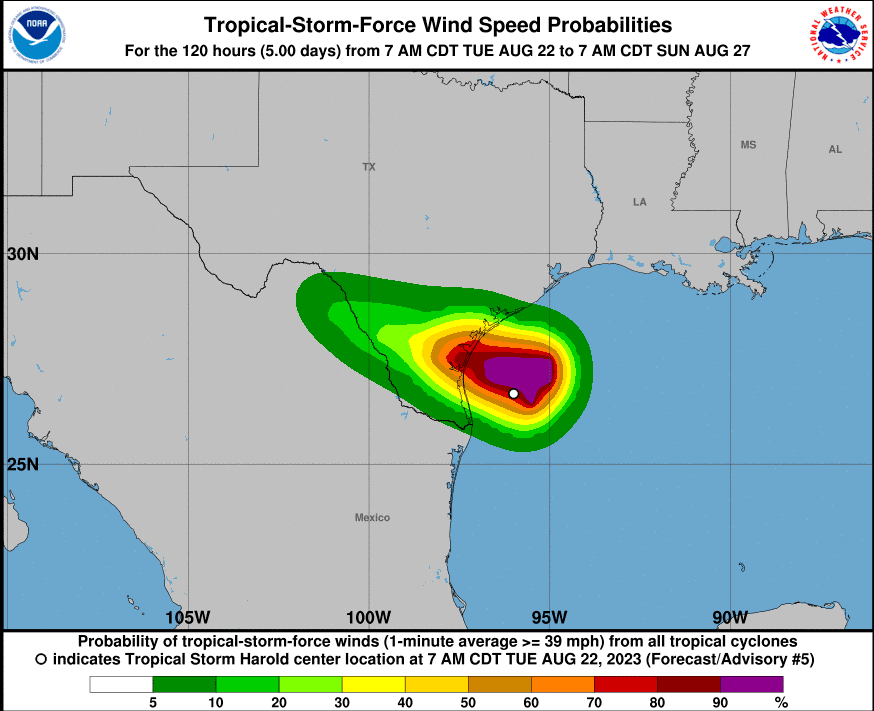 Image provided by National Oceanic and Atmospheric Administration (NOAA)
Expected Damage
With the heavy amount of rainfall expected, and the strong wind gusts, forecasters are warning residents of storm surge, property damage, more power outages, and potentially tornadoes.
A one to three foot storm surge from Mount of Rio Grande to Sargent, Texas is expected, while three to five inches of rainfall could result in isolated flooding. Heavier rain is expected to fall in northern Coahuila and northern Nuevo Leon in Mexico. Up to 10 inches of rain could fall in these areas through Wednesday.
With the drought conditions, some areas will be glad to see the moisture, while others are preparing for possible life-threatening conditions. Unfortunately, the areas that need it moisture the most - such as Houston, San Antonio, and Austin - will not see the moisture from Harold.
---