Turbulence on Delta Flight Sends Several Passengers to the Hospital
3 months ago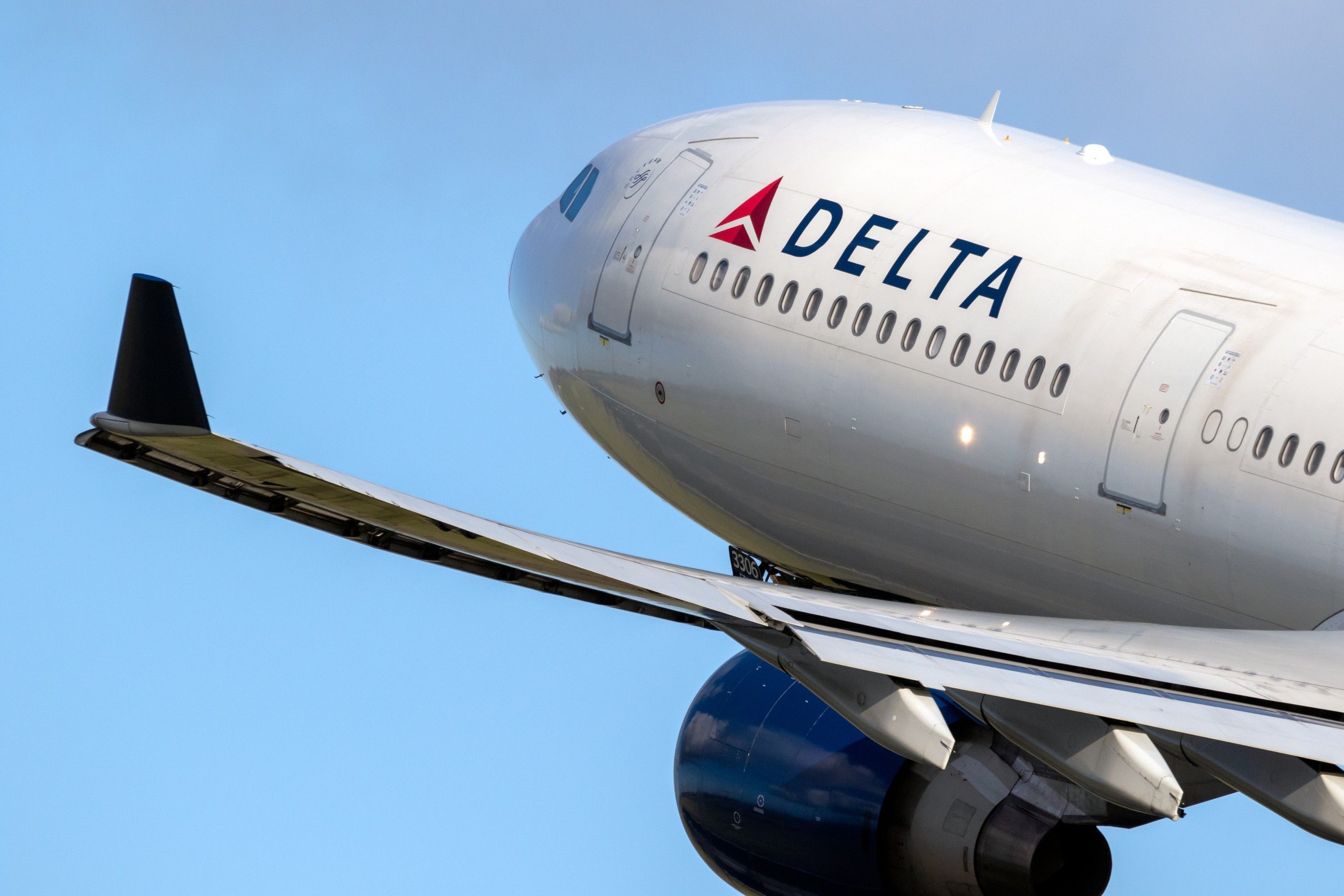 Turbulence — that exhilarating roller coaster ride in the sky that even the most seasoned travelers secretly dread. We've all been there, gripping the armrest with white-knuckled determination, as the plane dances through pockets of chaotic air. But let's be real here, folks.
As nerve-wracking as it can be, turbulence has mostly been that annoying backseat driver on our flight, whining and complaining. Until, of course, it decided to up its game and turn into the grand finale of bad flights – injuring passengers and playing doctor by sending them straight to the hospital as it did on one recent flight.
Around twelve passengers were injured as a result of turbulence encountered during a Delta Air Lines flight from Milan to Atlanta on Tuesday.
Delta issued a statement that their flight DL175 underwent intense turbulence prior to a safe landing in Atlanta, and the Federal Aviation Administration announced that the incident occurred when the flight was approximately 40 miles northeast of Hartsfield-Jackson Atlanta International Airport.
The plane successfully landed around 7 p.m. Following the landing, eleven passengers and crew members were taken to the hospital for treatment of their injuries.
The airline expressed its priority in tending to the well-being of its customers and crew who suffered injuries. They also extended their gratitude towards the initial responders who were present to provide medical assistance and to transport the injured individuals to the hospital.
Terror in the Skies
Commonly used for longer flights, the Airbus A350 carried a total of 151 passengers and 14 crew members. The airline made assurances that U.S. Customs and Border Protection took care to clear passengers requiring medical assistance for onward travel. Those uninjured were provided accommodations, food, and re-booking services.
This incident marks the latest in a series of airlines encountering severe turbulence over the past year. In March, Lufthansa flight 469 from Austin, Texas, to Frankfurt, Germany, experienced severe turbulence at 37,000 feet over Tennessee, resulting in injuries and diversion to Washington, D.C.'s Dulles International Airport.
Another instance occurred in December 2022, when a Hawaiian Airlines flight from Phoenix to Honolulu encountered severe turbulence at an altitude of around 36,000 feet.
The sudden unstable air pocket caused unrestrained passengers and unsecured objects to become airborne, resulting in injuries ranging from lacerations and bruising to loss of consciousness and even a serious head injury.
Video of the events shows the displacement of overhead compartment bin doors and an oxygen mask dangling above one passenger. An injured passenger is seen pressing an ice pack to their head and a series of passengers are being escorted or carried out by emergency medical personnel and are wearing beck braces.
As one passenger descends an escalator, injured passengers can be seen sitting in wheelchairs provided by the airline and tended to by emergency medical responders.
"Always wear your seatbelt on the plane!" the passenger stated in a video post on social media. "My flight #delta175 hit severe turbulence and dropped, and folks including myself went flying up out their seats." The passenger goes on to explain that one woman during the flight had hit the overhead bin and cracked it with her head.
Other accounts suggest there were a number of significant injuries, which included the flight crew. An emergency landing had to be made, and those who were not seriously injured had to remain on the plane until a new flight crew arrived as passengers are not permitted to disembark without a flight crew.
---