Weather Forecasts and Safety Tips for July 4th
5 months ago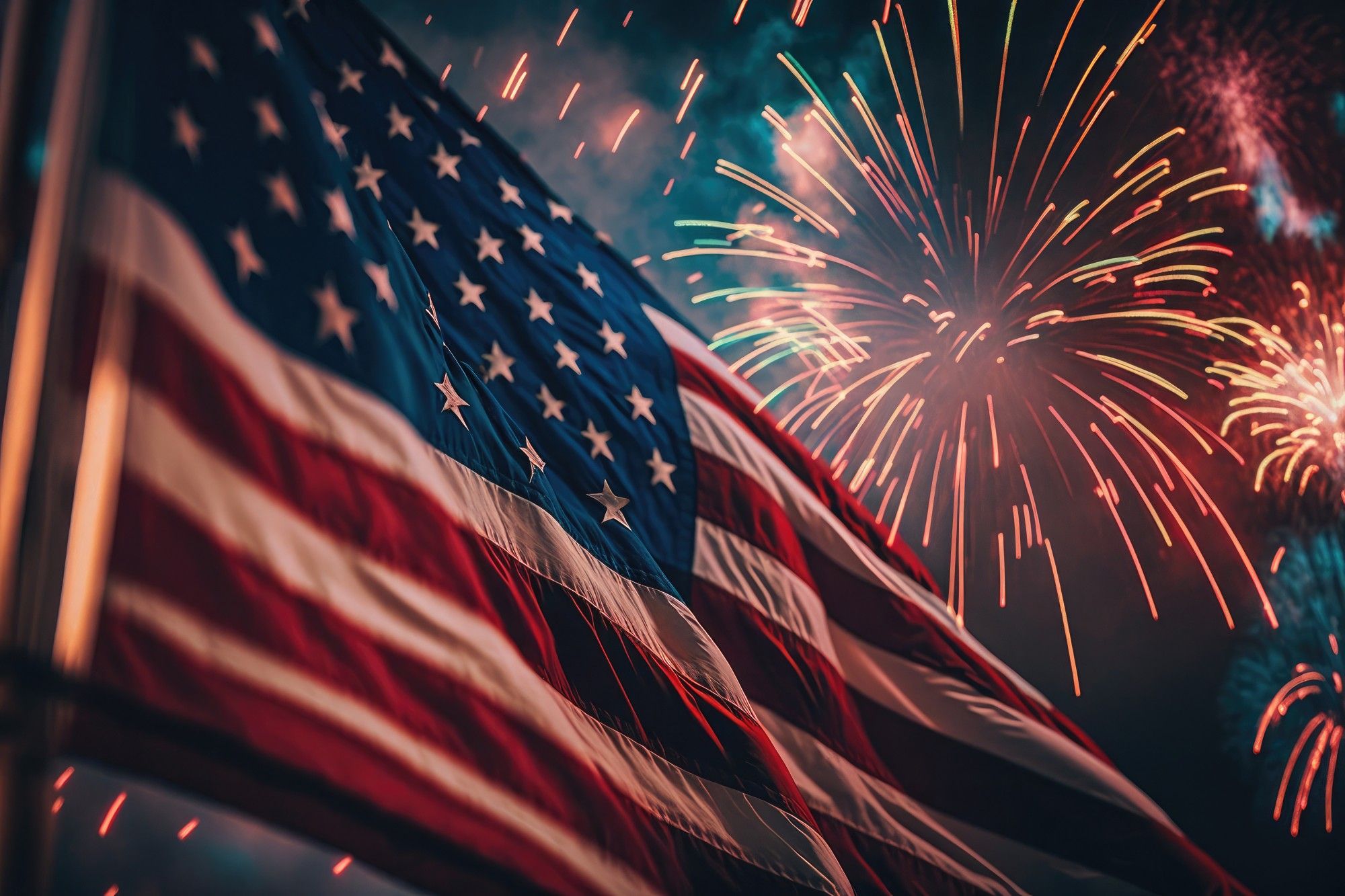 Extreme heat waves are sweeping the U.S., prompting meteorologists to warn of a hot and smoky summer. With wildfires raging in Canada, smoke has blanketed cities like Chicago and Detroit, affecting air quality. Over 80 million Americans are under excessive heat alerts. Tragically, the heat wave has caused fatalities and power outages.
The heat dome responsible for these soaring temperatures is expected to move eastward. Regions like Tennessee, Arkansas, Mississippi, and Missouri are expected to face extreme heat indexes surpassing 110°F (43°C).
Tropical Storm Cindy is gaining strength over the Atlantic Ocean, about 915 miles east of the Lesser Antilles. It is moving west-northwest with sustained winds of 50 mph.
However, it is expected to stay east and northeast of the northern Leeward Islands. Cindy will gradually strengthen and weaken, likely becoming a post-tropical cyclone by next Wednesday. No coastal watches or warnings are in effect, and it poses no threat to Florida.
Meanwhile, Tropical Storm Bret is moving westward over the eastern Caribbean Sea, bringing rain and gusty winds to portions of the Lesser Antilles. It is expected to dissipate over the central Caribbean Sea by Saturday night or Sunday.
Regional Weather Forecast
As we continue enjoying our summer season, it's time to plan for the much-anticipated fireworks displays. However, before making any arrangements, let's dive into our regional weather forecast for the big day.
Zone 1 – Northeast & New England
For states like New York, Vermont, Maine, and others in this region, expect a rough start to Independence Day, but don't fret. The skies will gradually clear up, offering a fair evening for fireworks enthusiasts.
Zone 2 – Great Lakes, Ohio Valley & Midwest
Buckle up for hot and dry weather if you're celebrating in Ohio, Michigan, or other Midwestern states. Prepare for a sunny and warm Independence Day holiday.
Zone 3 – Southeast
Planning festivities in the Carolinas, Georgia, or Florida? Thunderstorms may put on a show early, but they will clear out, leaving you with a fantastic celebration.
Zone 4 – North Central
Prepare for scorching temperatures in states like Kansas, Colorado, and more. Expect a sizzling hot Independence Day to light up the skies.
Zone 5 – South Central
If you're in Texas or Oklahoma, brace yourself for a hot celebration. Thunderstorms may grace the Gulf Coast but will make way for clear skies.
Zone 6 – Northwest
Washington, Oregon, and Idaho can anticipate warm-to-hot conditions, providing a pleasant setting for your Fourth of July holiday.
Zone 7 – Southwest
Be prepared for soaring temperatures in states like California, Nevada, and Arizona, with some desert locations reaching a scorching 115-120°F. Get ready for a blazing hot holiday!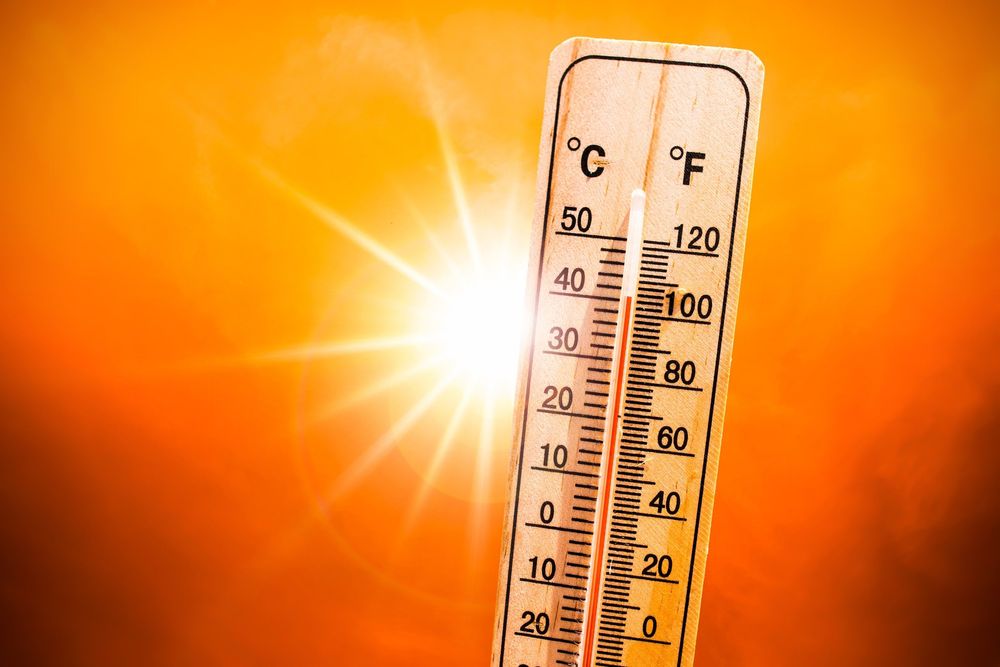 Weather-Wise Safety Tips for a Safe and Enjoyable July 4th Celebration
Get ready to make the most of your July 4th celebration with our essential weather-wise safety tips. Let's dive into these weather-wise tips and make this Independence Day celebration memorable and worry-free!
1. Monitor Weather Forecasts
Stay one step ahead of Mother Nature! Check our mobile app's local weather forecasts regularly to plan your Independence Day festivities confidently.
2. Stay Hydrated and Protected From the Sun
Keep cool by staying hydrated throughout the day. Pack plenty of water to ensure everyone is refreshed. Remember sun protection - apply sunscreen, wear sunglasses, and cover up with lightweight clothing to shield yourself from harmful UV rays.
3. Follow Water Safety Precautions
Dive into safety! Ensure everyone knows water safety rules when heading to the pool, beach, or lake. Keep a close eye on kids and novice swimmers, and remember that flotation devices are no substitute for supervision.
4. Seek Shade and Sunscreen
Find your cool spot! When the sun's blazing, seek shade to avoid overheating. Whether having a picnic or watching fireworks, take breaks in shaded areas. Keep sunscreen within reach and generously apply every few hours for ultimate protection.
5. Lightning Safety
Stay in the clear! If thunder roars, head indoors. Lightning is no joke, so shelter in sturdy buildings or enclosed vehicles. Wait 30 minutes after the last rumble before resuming your outdoor fun.
Stay weather-aware by monitoring local forecasts and be prepared for any changes. Beat the heat with our hydration and sun protection tips, and follow water safety precautions when near water bodies. Seek shade, apply sunscreen, and remember to take lightning safety seriously.
This July 4th, let our weather-wise safety tips ensure an unforgettable and worry-free celebration. Embrace the festivities with joy, and keep your loved ones safe throughout the day. Happy Independence Day!
---