'Apocalyptic' Hawaii Wildfires Force Residents Into the Ocean
4 months ago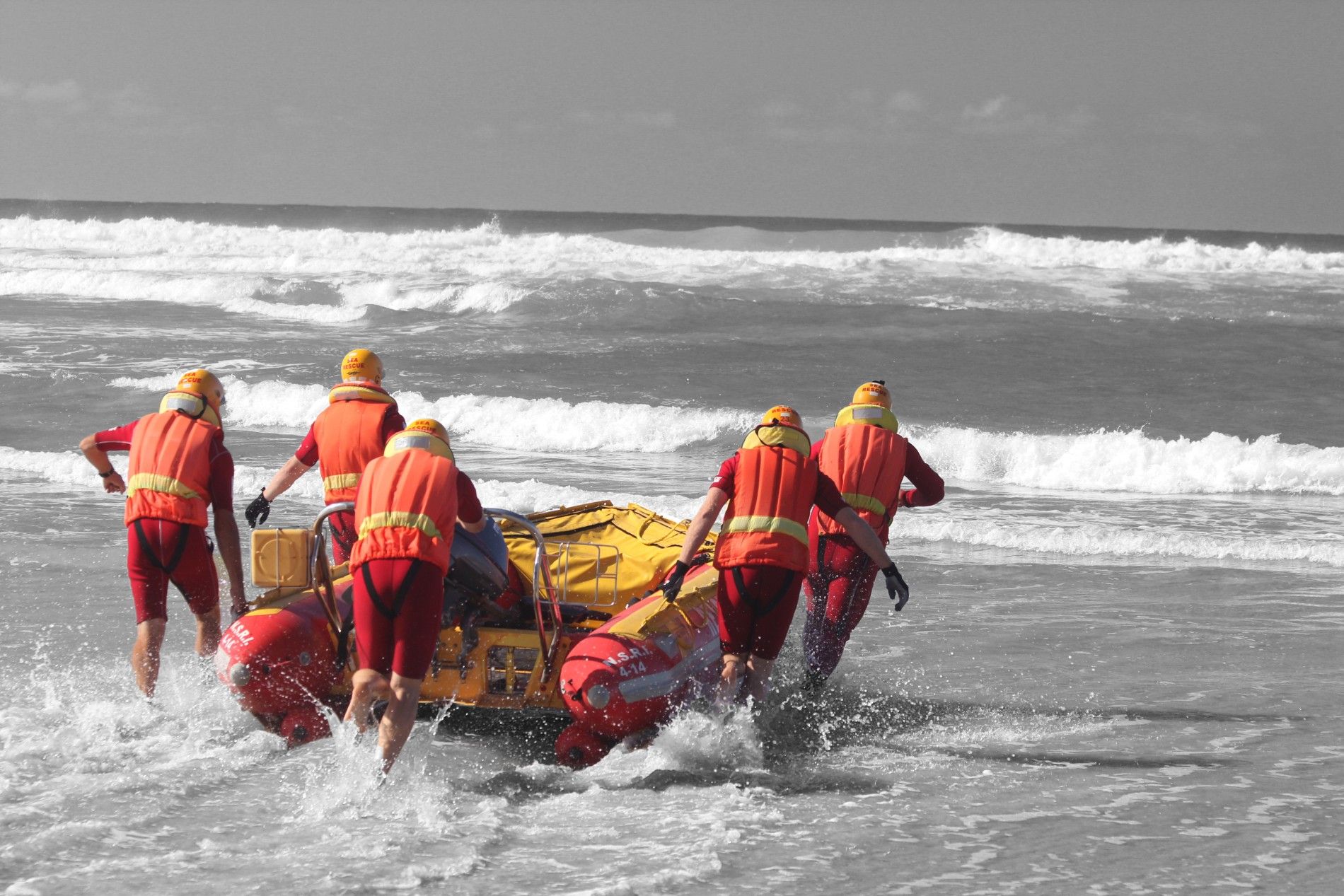 As wildfires burn in Maui, Hawaii, several structures have been damaged, rescue crews have been called, and residents have been jumping into the ocean to escape the flames and the smoke.
Dangerous Conditions
According to the Coast Guard and county officials, 12 people were rescued near Lahaina after they went into the ocean to escape fire and smoky conditions.
The wildfires, which have been fueled by Hurricane Dora, have become increasingly unpredictable as erratic wind, difficult terrain, steep slopes, and dropping humidity make it challenging to predict the path and speed of the fires, warned Maui County officials.
Maui County Fire Assistant Chief, Jeff Giesea stated, "The fire can be a mile or more from your house, but in a minute or two, it can be at your house. Burning airborne materials can light fires a great distance away from the main body of fire."
Businesses on Front Street in Lahaina - the most important business street in Maui according to business owner, Alan Dickar - were destroyed by a huge wall of fire. Conditions such as these have left the fire department challenged and overwhelmed.
'It's Apocalyptic'
Although the initial cause of the fire is unknown, Hurricane Dora - a powerful Category 4 hurricane with winds reaching 130 mph - only helped spread the flames with her strong winds.
Hurricane Dora has not only helped spread the fire, but it has also cut off 911 services and communications in Maui.
Hawaii Lt. Governor, Sylvia Luke stated, "911 is down. Cell service is down. Phone service is down."
Even if 911 services weren't down, the hospitals have been overburdened with burn patients and people suffering from smoke inhalation, Luke said. Maui is not able to properly support burn victims because they can't do extensive burn treatment.
Maui real estater, Clint Hansen, took drone footage of the burning fires and stated, "Lahaina has been devastated. People jumping in the ocean to escape the flames, being rescued by the Coast Guard. All boat owners are being asked to rescue people. Its apocalyptic."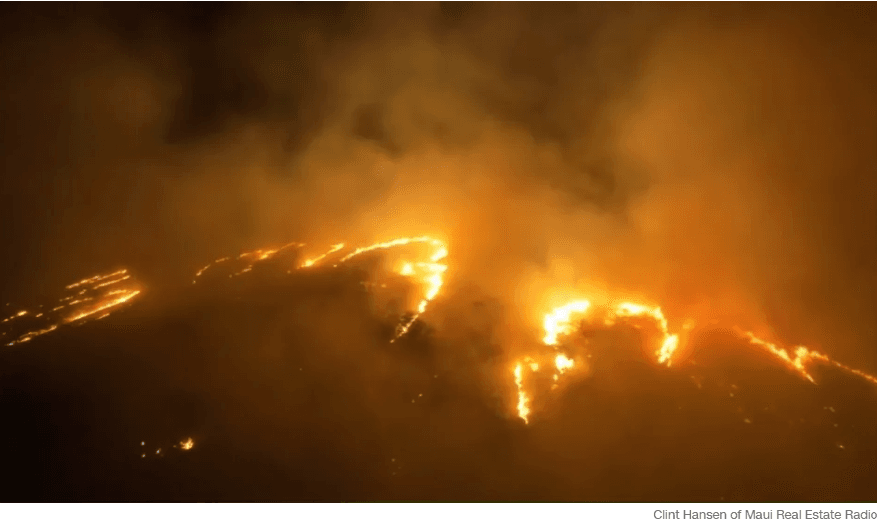 Sylvia Luke said in a statement, "We are closely following the wildfires caused by the strong winds of Hurricane Dora. The safety of our residents is paramount, and this emergency proclamation will activate the Hawaii National Guard to support emergency responders in the impacted communities."
---