Tracking Idalia: Gulf Coastal Communities of Florida Under Tropical Storm Warning
3 months ago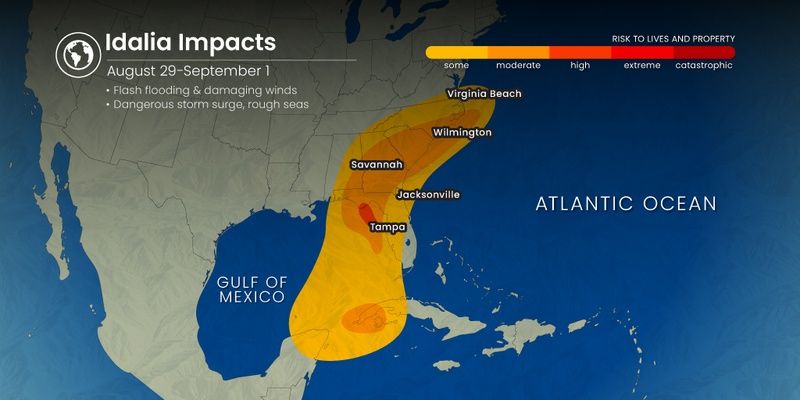 As of 8am on Monday, August 28th, several areas in southwest Florida have been placed under Tropical Storm warnings as Idalia continues to intensify. Stay updated and informed of the timeline of Idalia, and when she is expected to make landfall.
11 am Monday
By 11am on Monday, Tropical Storm Idalia was located between the Yucatan of Mexico and western Cuba. Just about 500 miles southwest of Fort Myers, Idalia has wind speeds of 65 mph. The tropical storm is expected to intensify into a Category 1 hurricane by Monday evening.
Tropical Storm Warnings Vs Tropical Storm Watch
Many counties along the Gulf Coast of Florida are under tropical storm watches or warnings, and it's important to know what that means.
A tropical storm watch means that tropical storm conditions are possible within 48 hours.
However, a tropical storm warning is issued when sustained winds of 39 to 73 mph or higher are expected in 36 hours or less.
Current counties under Tropical Storm Watches:
Collier
Charlotte
DeSoto
Lee
A hurricane watch and storm surge warning is in effect for Sarasota County.
Current counties under Tropical Storm Warnings:
Charlotte
Coastal Collier
DeSoto
Lee
Sarasota Counties
---