New England Residents to Feel Impact of Tropical Storm Philippe
2 months ago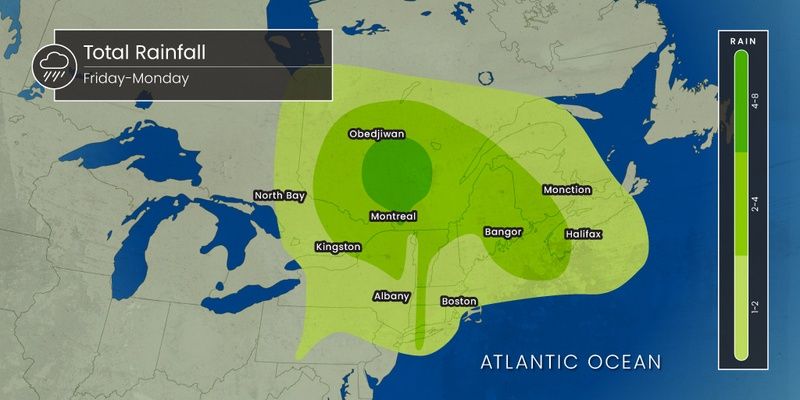 As of 5 a.m. on Friday, October 6, 2023, Tropical Storm Philippe is starting to impact the Bermuda Islands. The storm could dump between 2 and 4 inches there over the day. This could cause localized flooding. The storm was located at latitude 28.2 north, longitude 66.0 west and moving forward at 16 miles per hour.
Maximum sustained winds are blowing at 50 miles per hour. This storm's winds may get slightly stronger through mid-day Saturday. Currently, winds are extending outward 240 miles from the storm's center. The maximum center pressure was 29.68 inches.
Tropical Storm Philippe is currently 148 miles south of the islands and moving north. The storm should turn non-tropical late on Friday or early on Saturday.
Forecasters with the National Hurricane Center expect the storm to move north faster and continue its northward route through Saturday night before veering slightly east. Less wind shear should allow the storm to strengthen slightly. Wind shear in the Atlantic Ocean is often less during October and November, making it more difficult for storms to become powerful.
---